The Roosevelt Island Lighthouse, or The Blackwell Island Light, NYC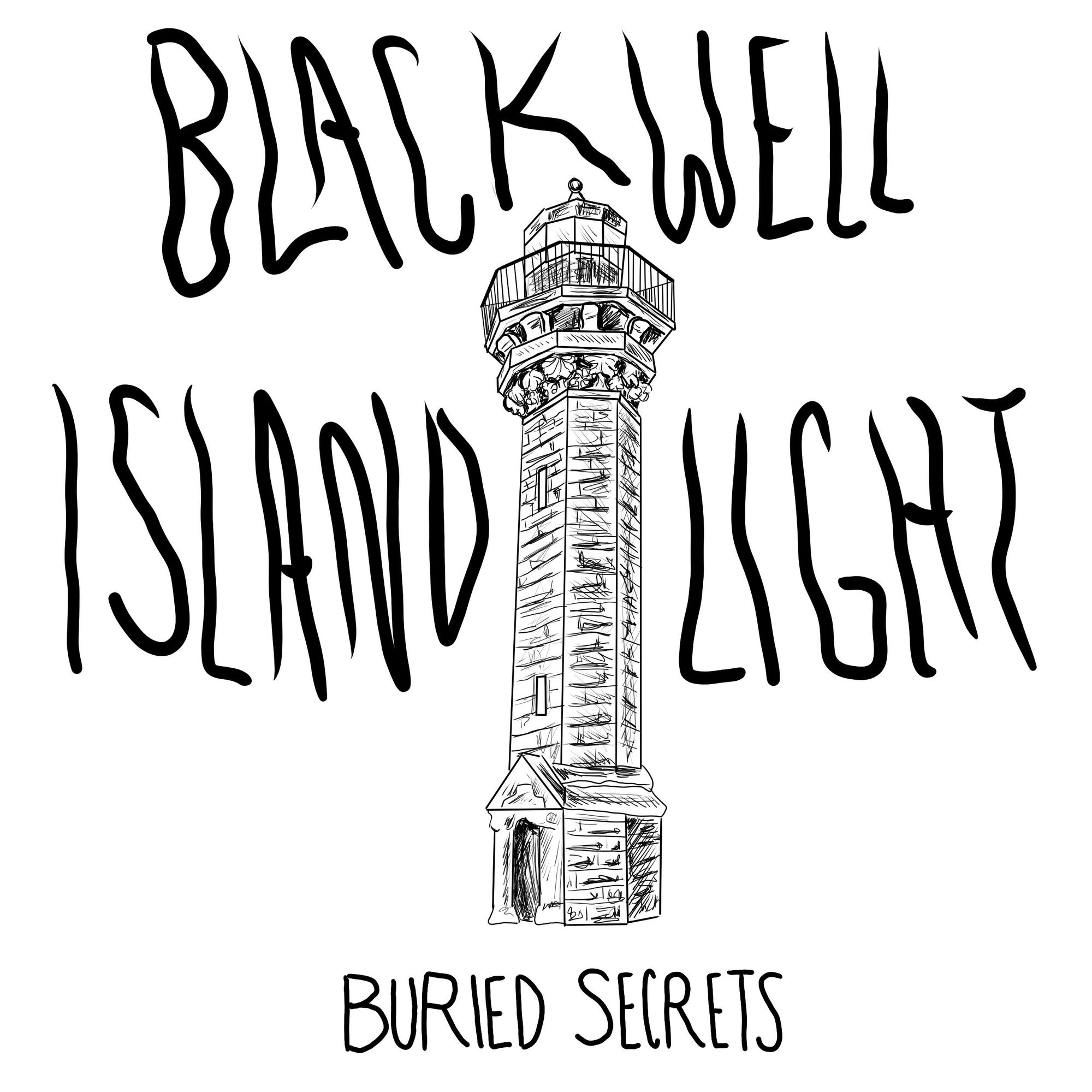 A look at the mysterious Gothic lighthouse that stands at the tip of New York City's Roosevelt Island.
Did a lunatic named Thomas Maxey build the lighthouse? If so, why did a now-missing stone say that an unknown person named John McCarthy built it? Or was it designed by 19th century starchitect, James Renwick, Jr, who was also responsible for St. Patrick's Cathedral?
There isn't a lot of good information about this online, but a deep dive into newspaper archives had helped get some answers. Chris shares some theories about the lighthouse, as well as more about the industrious "lunatic," Thomas Maxey, who may have had a hand in its construction.
Highlights include:
• More about Fort Maxey
• James Renwick, Jr, architect of St. Patrick's Cathedral
• Drama with the US Lighthouse Board
• Plenty of wild speculation


Pictures of The Roosevelt Island Lighthouse
Episode Script for The Roosevelt Island Lighthouse, or The Blackwell Island Light, NYC
DISCLAIMER: I'm providing this version of the script for accessibility purposes. It hasn't been proofread, so please excuse typos. There are also some things that may differ between the final episode and this draft script. Please treat the episode audio as the final product. 
"The lighthouse is a handsome 19th-century structure with an interesting legendary history . . . Was built under the supervision of one of New York's most prominent architects, James Renwick, Jr. . . . its boldly scaled Gothic detail and rock-faced walls give it a stony, rustic character."
–from the Landmarks Preservation Commission report on the Lighthouse on Roosevelt Island, March 25, 1976
If you look up the Blackwells Island Light or Roosevelt Island Lighthouse, you'll find a version of this story: The lighthouse was built in 1872, with James Renwick Jr, who was perhaps NYC's most famous architect, supervising.
Until the late 20th century, a stone stood at the base of the lighthouse said, in finely chiseled letters:

THIS IS THE WORK THAT WAS DONE BY ME, JOHN MCCARTHY, WHO BUILT THE LIGHTHOUSE WITH HIS OWN HANDS, FROM THE FOUNDATION TO THE ROOF. ALL WHO READ THIS PRAY FOR THE REPOSE OF HIS SOUL.

Most accounts online say that McCarthy was a patient at the Lunatic Asylum, an Irish stonemason, who built the lighthouse–maybe under Renwick's direction, maybe not? Renwick designed many other buildings that were owned by the NYC Department of Corrections and Charities on both Blackwell's Island and nearby Ward's and Randall's Islands, so maybe he was considered the supervising architect by default? So maybe he designed it but McCarthy executed the construction?
Then, some accounts claim that McCarthy was the same person as Thomas Maxey, who built a fort around the same location as the lighthouse, and reclaimed the land that the lighthouse was on. And some people seem to suggest that Thomas Maxey didn't exist, and McCarthy was the one who built the fort?
Basically, a lack of good records have made this lighthouse the subject of tons of speculation and urban legends, which like most urban legends, end up being a photocopy of a photocopy of a photocopy and get distorted.
Oh, also, another weird wrinkle: the stone giving John McCarthy credit for building the lighthouse disappeared during the 1960s, and no one knows what happened to it
The Roosevelt Island Historical Society points out that the only things we can be certain of are:

The lighthouse is 50 feet tall
It was made from gray gneiss quarried on the island, like most other structures there at the time
It started operating in September 1872
It showed a fixed red light at a focal plane 54 feet above the river
It was a private lighthouse, that is to say, it wasn't an official Coast Guard light

Despite that, the US Lighthouse Board said it was one of the best "private lights," and they provided a fourth-order Fresnel lens to use in the lantern room
The Lighthouse Board, in their 1883 annual report, criticized private lights in general, because they were unreliable, went on and off without giving mariners enough notice, and confusing mariners because they're so irregular
About the Blackwells Island Light, they said:

"It has gone out a number of times recently, and so much to the inconvenience, if not danger, of mariners, that complaint has been made, and the Board has been subjected to unmerited criticism for failing to do what was alleged to be its duty, when in fact it has not the slightest control over that light."

And Blackwell's island and its lighthouse were right near Hell Gate, one of the most dangerous and infamous stretches of water at the time, so I'd imagine that it was an especially big problem that the light was so unreliable
About a decade later, the Lighthouse Board built its own beacon, a new electric light on Hallet's Point, which is the short of Queens right near Blackwell's Island, to help mariners navigate Hell Gate
We know that the Blackwell Island light was decommissioned in the 1940s, then added to the national register of historic places in 1972, written up by the Landmarks Preservation Commission in 1975, and made a city landmark. In was partially restored around '76, and then in 1998, an anonymous donation allowed a total restoration
Also, the lighthouse used to have a conical roof, which you can see in a film by Thomas Edison from 1903 which I'll link in the shownotes, but it now has a
Nowadays, it stands at the tip of the island and is very visible from the queens waterfront, from which I see it practically every day
In the shownotes, I'll include some pictures I took of the lighthouse back in May, as well as some recent pictures I took from the new ferry that goes from Astoria to the Upper East side and which gives a great view of the lighthouse.
So that's what we do know I've been looking into some of the mysterious things about this lighthouse and trying to get the most solid answers that I can find:

What happened to Fort Maxey?
Who built it? Maxey? Renwick? McCarthy?
Why is there so much incorrect information about this?

Last week, we talked about Fort Maxey, which was built on Blackwell's Island–now called Roosevelt Island–by a patient named Thomas Maxey, from the infamous New York Lunatic Asylum. Supposedly, the idea was that the fort would be a valuable defense against the British, or privateers, or some other maritime threat.

And Maxey believed that one day, the government would purchase the land and building from him, recognizing how valuable it really was.
One thing I wanted to mention especially for people who don't live in New York City, is that the fort stood on the north end of Roosevelt Island, facing out toward a treacherous (and now famously haunted) stretch of the east river called the Hell Gate, which I'll probably talk about next week.
There's one detail about that, which I was thinking about last week but didn't mention. So the about the fort's location means that it  looks North, toward the Hudson River, which travels further up into New York state. You're not looking south toward the Atlantic, which is where I'd assume malignant ships might come from
I kinda dismissed that detail, thinking that Maxey shouldn't be blamed for using the land that was available to him, which was of course that northern part of the island near the Lunatic asylum. But also in the back of my head, I was kinda like, "eh, he was a lunatic maybe, so why would I expect him to think strategically."
But to be fair, I learned this week that during the war of 1812, the US War Department built a blockhouse with two cannons on a tiny island just north of Blackwell's Island, called Great Mill Rock, about 2700 feet away from where Fort Maxey would later be built.

They also built fortfications at Hallet's point, which is on the shoreline of Astoria, about 875 feet away from where Fort Maxey was.
And there was another one on the Manhattan shoreline about 1300 feet away from Fort Maxey.
So the location of Fort Maxey is actually extremely logical–it was right where three other forts were built earlier in the 19th century.

While doing the research for this week's episode, I found an 1865 article in the New Haven Palladium and and an 1866 article in the New York Times that had some details I hadn't been able to find out last week. So the info I'm about to share is from both articles:
Maxey was Irish, and had been born in county Wexford.
In 1866, he was about 70 years old

Before going insane,  he was supposedly "a thrifty farmer in the neighborhood of Harlem."
To read a bit more from the NYT article:

Domestic unhappiness of some kind unsettled his mind, and he became ultimately an inmate of the Asylum, where being found to be quite harmless (but incurable), he was allowed to roam around, and, as he never abused the priviledge, he became quite a licensed individual. For a long time, the thought that the island was in danger of attack from outside barbarians haunted his imagination, giving shape at last to an idea for its protection, which he proceeded to carry out.s

Apparently, in addition to hollyhocks and other tall flowers, Maxey also grew potatoes in his garden.
And the roof of the fort was thatched with straw and weeds.
He was a little above medium height, and "was dressed in brown pantaloons and shirt sleeves, with his head covered by a woman's while silk bonnet, which he wore in the manner of a helmet."
When the NYT met him, he was dressed in a tattered asylum uniform, "with a mysterious roll, like a sausage, round his neck, (in which we afterward learned he secreted his money often." They said his face was dirty and unwashed.
The New Haven Palladium reporter says that Maxey talked a lot, "in language more original than intelligible."
The NYT points out that the interior of the fort had some unique cupboards that Maxey had built himself, and to read from the article: "as odd looking as everything else, patched and painted over with grotesque shapes and heyrogliphics."
Maxey kept a sort of wishful guestbook called the "Fort Maxey Register," which apparently had the names of famous people, including Hannibal, Julius Caesar, Byron, the Duke of Wellington, Napoleon, and Shakespeare, and it listed the amount of money they'd supposedly donated to him (from 5 cents to $1.)

That's the craziest-sounding thing I've heard about Maxey, though to be honest, it was a great sales tactic, because it guilted the reporter into signing their name and paying the fee.
The reporter said that the register was neatly written.
Also, Maxey told the reporter that the city owed him $172,000 for his work building the fort, but he said he would have accepted as little as $1K to buy him some presentable clothes that he could wear when receiving visitors from the City, and he complained of "being made to eat 'with the poo loonies in the hall'" . . . I think these complaints are pretty legitimate. Basically, he's asking to be allowed to have some dignity and not be humiliated or forced to spent time in the awful asylum with the abused patients, which seems fair to me.

He was really excited to show the Palladium reporter the whole house, and he pointed out how above the doorway, on a sign, there was a word: Communication. To that, the reporter said "This, he seemed to think, possessed some mystical meaning, but we could not make it out."

But that, to me, seems obvious: Maxey was someone who loved talking to people and communicating, and there's something so sad about him in his little island fort, isolated from everyone just because he's seen as insane.
One thing that I talked about last week was how Maxey had reclaimed a bunch of marshy land at the tip of Blackwell's Island. Because that's where the lighthouse is now, I did some research about this land.

Well, I happened to stumble upon a 1851 nautical chart of the Hell Gate, which includes what Roosevelt Island used to look like, before Thomas Maxey's work. The northern end of the island is basically an unrecognizable mass of mostly submerged rocks.
By my rough estimate, he turned about 325 feet of water into land, but then there was an additional 837 feet of what looked like unusable marshland with weird little tidal pools or something in it.

The New Haven Palladium had a great, clear description of the marsh and the fort's position in it, so to read from that:

It is reached by an elevated causeway of earth, about two feet broad and four feet high, forming a strong, secure, and not ungraceful access through a salt water marsh, for the distance of about 300 yards, to a little promontory on which the fort is built.

300 yards is about 900 feet, so pretty close to my estimate from guessing by comparing google earth and the old map.
And the reporter also identified exactly where the gate lay in relation to the fort itself:

Midway the causeway is covered by a stone gateway, of no imaginable architectural style, but with a Gothic top, the whole formed by a multitude of stones of every size and color, every side and angle being as rough as the bed of a torrent, but with a certain method in its madness which grows upon the mind of the gazer.

So I wanted to make sure to share that info, since I hadn't found this article until a couple days ago. But to get back to the work that Maxey did on the island:
One question I wanted to answer was who actually drained the marsh and turned it into usable land, which seems like happened either shortly before or shortly after the lighthouse was built, but I haven't had luck confirming that Maxey did it for sure, though newspaper accounts seem to suggest that he did end up draining it.
I've been trying to find nautical charts from the 1860s-1880s but haven't had a ton of luck, but I found a 1891 chart that shows the northern end of the island with the lighthouse, looking as it does today.
In the shownotes, I'll include a side-by-side comparison of what it looked like before Maxey's efforts versus now–it's really remarkable.
Nowadays, that land is home to a Lighthouse Park, which contains the Blackwell Island Light, which we'll talk about a lot today, as well as a medical building.

So, like I mentioned last week, it's extremely difficult to find any information about Thomas Maxey, Fort Maxey, and the real history of the lighthouse that replaced his fort.
 I've read that he'd started the work maybe around 1853, or 1863, or 1860, and the NYT article suggested he'd been working on the fort for "half his lifetime" which seems like at least a slight exaggeration, but it also seems more likely than having just started a few years before.

This week, when I was doing more research, I found an article that suggested that Maxey started work on the fort in 1818, which while Maxey was apparently a pretty old man in the 1860s, still seems extremely implausible to me. First, the Lunatic Asylum wasn't even built until 1834, so if Maxey was a patient there, the very earliest he could have started work was in the 1830s. I found an 1865 article that said that Maxey had been an inmate of the asylum for about 25 years, meaning that he would have arrived on the island around 1840.
Also, it's worth mentioning that unless you were a prisoner or patient at one of the institutions on Blackwell's Island, or someone who worked there, you couldn't (and wouldn't want to) live on the island. So there isn't a chance that Maxey would have just been a random island resident who was mistaken for a lunatic. Because there were no random island residents.
Most websites about the Blackwell Island Light say that Maxey was convinced to destroy his own fort when city officials bribed him with fake money.

In one sense, that tracks: He did believe that the city would want to buy the fort from him, and he was used to accepting weird things like ten-cent stamps as payment for visitors' admissions fees.
But I tried really hard to find any kind of documentation of this deal. The earliest written record of this supposed deal that I was able to find was the 1976 Landmarks Preservation Commission report on the Lighthouse. If this urban legend is a photocopy of a photocopy, the Landmarks report is one of the first photocopies that disseminated a possibly distorted version of what really happened.

It's very clear to me that all of the other websites got this intel from this report, or other websites that referenced this report, because the same language about the deal and specific quotes about Maxey from the warden's report is repeated everywhere, and it definitely originated from this report.
So I spent many hours going through hundreds of articles–pretty much everything that I could find in any databases that the New York Public Library has access to–and I couldn't find a mention of this deal.

I did find a different story, though:
On December 29, 1870, the Chicago Evening Mail published a very sarcastic story about the fort, mocking its weakness, and ending with the real news, which is that the Thursday before, the fort had burned down. It sounds like some coals from the fireplace fell on the floor, causing a fire that destroyed the building.
But by July 1871, Maxey had rebuilt the fort. Some reports say that he believed he'd sold it to the city for $150K? I wonder if someone from the city "bought" some of the land he'd reclaimed from the sea in order to build the lighthouse?
Then, a number of articles from July and August of 1874 say that the new fort had just been destroyed by another fire. Weirdly, that second fire was also on a Thursday, on July 23rd, 1874, at 5 am.

It sounds like after the fires, he claimed that the city owed him 1 million dollars, or 500K, depending on the newspaper article you read.
Reports said that he planned to build a third fort.
And one newspaper article mentioned something important, which is that an engineer on the Island, a Mr. Gormley, sometimes hired Maxey to do work for him. So Maxey wasn't just working on his fort, he was also doing other projects at the request of public officials.
I haven't been able to learn whether a third Fort Maxey was ever built, but I doubt it. There's also another issue here: The Blackwells Island Light was supposedly built right around the location where Fort Maxey was in 1872, but Fort Maxey version 2 would have been under construction there at the same time.
Were the two buildings right next to each other?

If so, it seems likely that Maxey would have helped build the lighthouse, since it sounds like he loved building things and wouldn't have been able to resist building something as grand and useful as a lighthouse right on his front step.
I haven't been able to find any real answer to this question, since I'm relying entirely on contemporary newspaper accounts, since I haven't really found anything written since the 19th century that even mentions that Maxey's fort burned down even once.
So, one thing I've been thinking about when considering who may have built the lighthouse is Maxey's construction work. Do I think he was capable of building or helping to build the lighthouse, which was obviously far more polished than his fort?
I think he may have been, in part because he built his fort basically just from flotsam and jetsum–the authorities said he could build using any materials he found, but they wouldn't requisition any materials for him. So if he actually had help, and the materials he needed, maybe he could have made something much more polished.
Like I mentioned last week, he obviously had engineering ability.
To read from the NYT:
The fort is an almost circular mound of earth, well faced with sods against the action of the river and the soil wheeled there to form it must have weighed hundreds of tons. One side of this mount a fantastic structure has been raised, of no precise order of architecture, but intended for the fighting place when the time comes.
This description is from 1866, four years before the first fire that "destroyed" Fort Maxey, and 6 years before the lighthouse was built. A few notable things here:

In 6 years, he may have done a lot more work reclaiming land around the causeway and fort, building out the current shape of the island. But I can't confirm that–I wish I could find an accurate nautical map of the island from around 1870-1874.
But even if he didn't build out the island more, perhaps the lighthouse was built on the little island where his fort had been built, or at least where the fighting place was? The thing about the circular mound made be pause, since the lighthouse is on a circular stone base, which from old pictures I've seen was surrounded by dirt before being paved over to become part of lighthouse park. Part of me wonders if the lighthouse and its stone base were built first, on the little island, and then later the land was completely filled around it?

I wanted to read this bit of the landmark report about it, to explain:

The lighthouse is encircled by a small yard paved with flagstone. An entry walk at the south is flanked by stone bollards which have pyramidal tops carved with simple trefoils.

Bollards are basically just short vertical posts, which according to wikipedia, used to refer to a post used for mooring boats. In the 19th century, it seems like that's what they generally were for. So maybe they were put there to facilitate tying up small craft that came up to the lighthouse (I'm imagining like rowboats, since there were a lot of rocks and stuff there.) Or, I could imagine them being ornamental posts that might look nice at the end of a bridge or causeway. Maybe the land hadn't been totally filled in when they were built, and the bridge to Fort Maxey led right up to the lighthouse door–that's a sensible reason to have an entry walk there. Right now, it looks kinda silly to have a designated entry walk area around the door to the lighthouse, when there's land totally surrounding the lighthouse.

Another notable thing from the landmarks report is that it describes the doorway, which has "an incised pointed arch above a splayed keystone with flanking corbels . . . Designed in a rustic version of the Gothic style."

This stood out to me because it made me think of how the NYT article described the vaguely gothic top of the gate to Fort Maxey.
But more than that, it made me think of an illustration of Fort Maxey from one of the articles last week: it had an arch and windows that are vaguely reminescent of the arch and windows of the lighthouse that was built later.
So that's some info about Maxey's construction ability and some similarities between his fort and the lighthouse.
But articles about the lighthouse all mention John McCarthy. Who was this guy? People say that he was a lunatic, but I think that's just people conflating him and Maxey.
So I did some research.
Unfortunately for me, John McCarthy is a really common name. I did a TON of digging and came up with many John McCarthys from around this time, and several of them are worth mentioning:

According to an April 30, 1873 article in the New York Herald about a prison escape on Blackwell's Island, there was a keeper at the prison named John McCarthy. But we can eliminate him from our list of potential builders, I think. There's no reason to think that a guard would be enlisted to help build a lighthouse.
An April 24, 1889 article in the Evening World mentions a Captain John McCarthy, who was the pilot of the charity boat Minnehannock, and was also the pilot of the tug boat Fidelity during construction of a building on Hart's Island–a nearby island, which was and is now a potter's field for NYC. The Fidelity towed all of the stone "used to sink and fill the crib" which I believe refers to a crib dock. That's the most expensive type of dock to build, and the most permanent kind, which requires a really sturdy foundation, usually a wooden "crib" or container filled with rocks. At any rate, I think we can cross this John McCarthy off too, because a captain wouldn't have the spare time or expertise to build a lighthouse.
An August 8, 1870, article in the New York Tribune lists some convicts who were sentenced to the penitentary at Blackwell's Island during the Court of Special Sessions. One of those people was a petty criminal named "John McCarthy alias Cockney Jack, an old offender and noted pickpocket in this city . . . Convicted of larceny of a valise, and sent to the Penitentiary for four months."

I think that this is our guy. Here's why:

Prisoners were often forced to do manual labor around the island
Even tho he was only sentenced to be on the island for 4 months, it sounds like he was in and out of there, and maybe after his release, he got arrested again and earned a longer sentence. It was pretty common for people to end up back at the island again and again.
The inscription, asking people to pray for his soul, definitely feels like something a prisoner, someone with a guilty conscience, might write
A 1919 article in the New York Press suggests that this was the McCarthy. The article said, of the lighthouse contruction, plainly:

McCarthy was a workhouse prisoner. He had two assistants on the job.

The article also mentions Maxey as a separate person–so in 1919, the two of them hadn't been combined the in the popular imagination.
So after all of this, what do I think happened? I like the idea that Maxey had some sort of hand in the lighthouse, and I think it's possible that his fort, which had a vaguely gothic style, may have inspired Renwick, who I think probably was the person who designed the lighthouse, if I had to guess.

I found an illustration of Fort Maxey that really reminded me of the lighthouse–the drawing is of a sort of doorway with window recessed above the arched doorway, in a way that's really reminiscent of the lighthouse.
So even if Maxey and Renwick never spoke (though my guess is that they probably did, if Renwick was surveying the area for the lighthouse) I think that the sight of Maxey's creation would have influenced the plans for the lighthouse.
Maxey at this point would have been old, in his 70s. It sounds like he was maybe still working on fort maxey version 3 at the time, but I wonder if he assisted McCarthy with the lighthouse building
At any rate, it seems like McCarthy may have done the lion's share of the construction work, and wanted to be remembered for it.
Sources consulted RE: The Roosevelt Island Lighthouse
See the A Victorian Lunatic's Fort: Fort Maxey, Blackwell's Island, NYC, for additional sources for this episode.
Videos of The Roosevelt Island Lighthouse
Thomas Edison's 1903 video of Blackwell's Island, including the lighthouse.
Articles consulted RE: The Roosevelt Island Lighthouse
The Chicago Evening Mail (Chicago, Illinois) · Thu, Dec 29, 1870 · Page 3
https://newscomwc.newspapers.com/image/668142082 Downloaded on Oct 29, 2020
The Meriden Daily Republican (Meriden, Connecticut) · Thu, Jul 23, 1874 · Page 3. https://newscomwc.newspapers.com/image/674763408 Downloaded on Oct 29, 2020
The St. Albans Weekly Messenger (Saint Albans, Vermont) · Fri, Jul 31, 1874 · Page 6 https://newscomwc.newspapers.com/image/443287342 Downloaded on Oct 29, 2020
"Facts and Fancies" The Milwaukee Sentinel: July 31, 1874. Page 3.
Boston Post (Boston, Massachusetts) · Sat, Jul 25, 1874 · Page 4 https://newscomwc.newspapers.com/image/74392312 Downloaded on Oct 29, 2020
Wayne County Herald (Honesdale, Pennsylvania) · Thu, Aug 6, 1874 · Page 1
https://newscomwc.newspapers.com/image/362447557 Downloaded on Oct 29, 2020
Fort Maxey, Wednesday, July 19, 1865, New Haven Palladium, 25 , Issue 179
The Philadelphia Inquirer (Philadelphia, Pennsylvania) · Wed, Jul 19, 1871 · Page 8 https://newscomwc.newspapers.com/image/167861583 Downloaded on Oct 29, 2020
Black River Gazette (Ludlow, Vermont) · Fri, Jan 13, 1871 · Page 1
https://newscomwc.newspapers.com/image/355365618 Downloaded on Oct 29, 2020
The Times (Streator, Illinois) · Wed, Sep 11, 1889 · Page 1
https://newscomwc.newspapers.com/image/543479332 Downloaded on Oct 29, 2020
FOR HARBOR IMPROVEMENTS: SACEESTIOUS AT A MEETING OT THE PILOT COMMISSIONERS
New York Times (1857-1922); Dec 30, 1896; ProQuest Historical Newspapers: The New York Times with Index pg. 8
A Blackwell's Island Stampede. New York Herald. April 30, 1873
Paid for Twice. The Evening World (New York, New York) · Wed, Apr 24, 1889 · Page 1 https://newscomwc.newspapers.com/image/78637510 Downloaded on Oct 30, 2020
In the Court of Special . . . New York Tribune. August 8, 1870
"On a flagstone in front of the lighthouse. . ." New York NY Press 1909 – 1257
Books consulted RE: The Roosevelt Island Lighthouse
Websites RE: The Roosevelt Island Lighthouse
https://en.wikipedia.org/wiki/Bollard

https://web.archive.org/web/20090517003017/http://nyc10044.com/timeln/timeline.html

https://gothamist.com/news/the-strange-history-of-nycs-mighty-hell-gate

https://en.wikipedia.org/wiki/Hell_Gate_Bridge

https://www.geographicus.com/P/AntiqueMap/HellGateRooseveltIsland-uscs-1891

Current nautical chart: https://charts.noaa.gov/BookletChart/12339_BookletChart.pdf

https://lighthousefriends.com/light.asp?ID=75

https://www.liboatingworld.com/single-post/2018/05/30/Exploring-NYs-East-River-Some-of-Its-Rich-History

https://www.us-lighthouses.com/blackwell-island-lighthouse

https://rioc.ny.gov/179/The-Lighthouse

http://www.correctionhistory.org/rooseveltisland/

http://www.correctionhistory.org/rooseveltisland/html/chapincards4.html#lite2

http://www.correctionhistory.org/rooseveltisland/html/rooseveltislandtour_lighthouse.html

https://daytoninmanhattan.blogspot.com/2010/10/mysterious-blackwell-island-lighthouse.html

https://rihs.us/2020/09/

https://www.stonehengenyc.com/blog/Roosevelt-Island-Day-Trip?_escaped_fragment_=#!

https://www.nps.gov/places/blackwell-s-island-new-york-city.htm

Lighthouse pics: https://www.loc.gov/item/ny0953/

Landmarks commission report: http://www.neighborhoodpreservationcenter.org/db/bb_files/LIGHTHOUSE-ROOSEVELT-IS.pdf

https://rihs.us/wp-content/uploads/2018/07/2018-August-Blackwells-Almanac.pdf

https://joebrunoonthemob.wordpress.com/tag/the-whyos/

https://www.nycgovparks.org/parks/mill-rock-park/history

https://oceanservice.noaa.gov/podcast/july17/nop08-historical-maps-charts.html

1903 pic of lighthouse and island:
https://picryl.com/media/panorama-of-blackwells-island-ny

1886 map: https://picryl.com/media/blackwells-wards-and-randalls-islands-and-adjacent-shores-of-east-and-harlem-31f143?zoom=true

http://www.correctionhistory.org/rooseveltisland/html/rooseveltislandtour_lighthouse.html

http://americanyc.org/documents/10184/57129/AYC+2013+Spring+Cruising+Notes+Final.pdf/6594f92b-dc97-46ad-95fb-d6ee8c5a8b38?version=1.0

https://libraetd.lib.virginia.edu/downloads/1z40kt09r?filename=Dissertation_final_Libra.pdf

Report of the Welfare Island Planning and Development Committee : submitted to John V. Lindsay, Mayor, City of New York, February 1969. by Welfare Island Planning and Development Committee. https://archive.org/details/reportofwelfarei00welf/page/30/mode/2up?q=mccarthy

https://rioc.ny.gov/DocumentCenter/View/56/New-York-1960s-Chap-8-PDF

https://daniel-lanciana.medium.com/new-york-icons-harbor-islands-cdfe3097c66c

http://www.asylumprojects.org/index.php?title=Blackwell%27s_Island_Asylum

https://www.melinadruga.com/blackwellsislandasylum/

https://en.wikipedia.org/wiki/Blackwell_Island_Light

https://lighthousefriends.com/light.asp?ID=753

https://vos.noaa.gov/MWL/aug_07/hellgate.shtml
Listen to the Ouija board series:
Don't miss our past episodes:
The Renwick Ruin:
Investigating the Hawthorne Hotel: