The Ghostbusters Ruling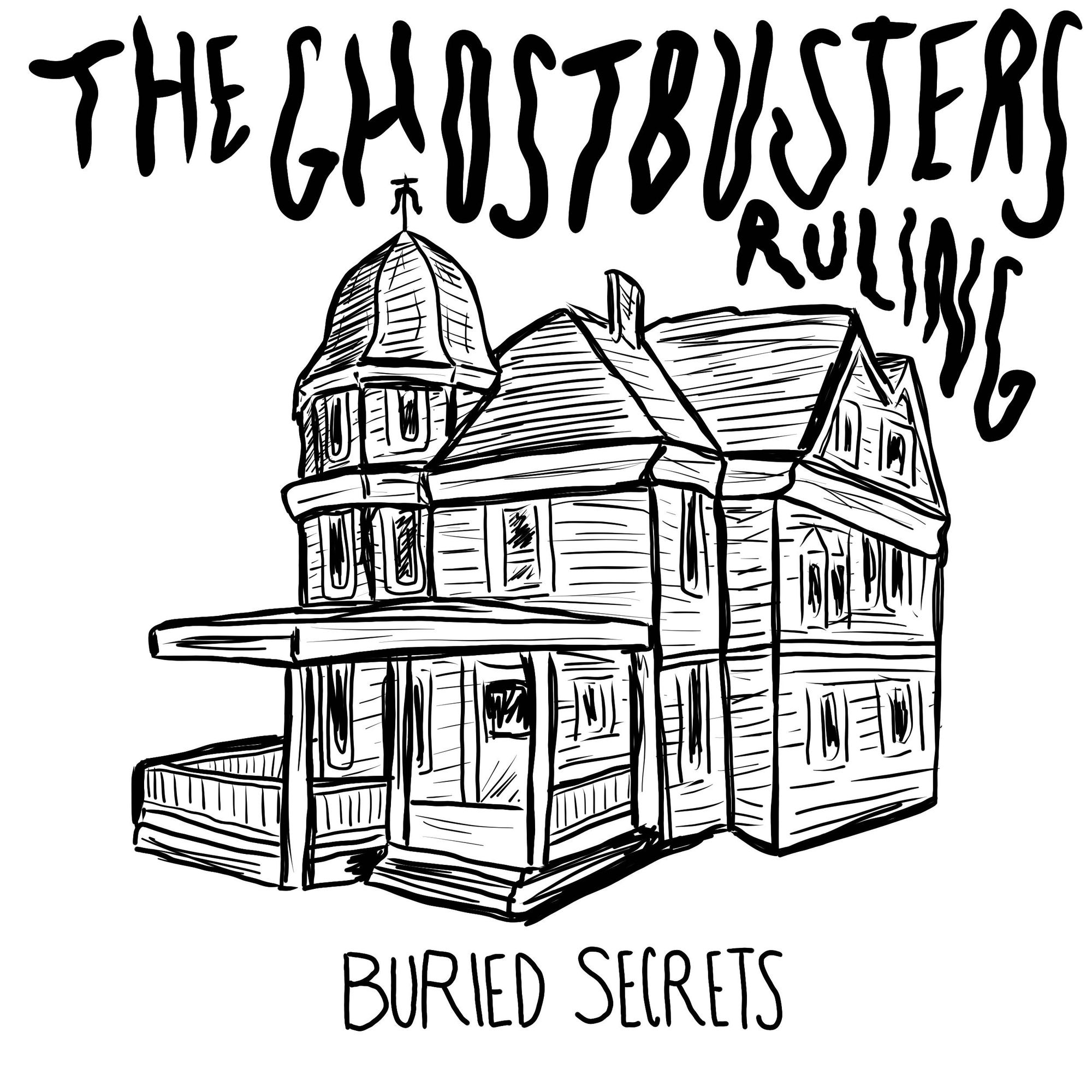 When a woman sells her home and doesn't disclose that friendly ghosts haunt it, the subsequent court case leads to the New York Supreme Court officially declaring the house haunted.
In 1989, Helen Ackley sold the 18-room Victorian mansion that she'd lived in for 24 years. Located at 1 Laveta Place in Nyack, New York, overlooking the Hudson River, and lovingly restored by Helen and her late husband when they first purchased it in the 1960s, it was the perfect home for the Stambovskys, a Wall Street Trader and his wife, who purchased it. Except for one thing–the house was haunted.
Helen Ackley was proud of her ghosts, and seemed to consider them close friends.
When a local architect mentioned the house's paranormal reputation to the new buyer, Stambovsky immediately sued to get his down payment back, and refused to move into the home. That led to a court case, widely known as the Ghostbusters Ruling, that went to the New York Supreme Court–twice–and cumulated with a pun-filled ruling that quoted the ghost from Shakespeare's Hamlet, as well as the hit 1984 movie Ghostbusters. The judge had spoken: "as a matter of law, the house is haunted."
Highlights include:
• Fun facts about haunted houses
• The ghost of a Revolutionary War naval officer
• A fixer-upper with ghosts
• A spirit-approved paint job
Follow the podcast on instagram @buriedsecretspodcast
E-mail the podcast at buriedsecretspodcast@gmail.com. 
Episode Script for The Ghostbusters Ruling
DISCLAIMER: I'm providing this version of the script for accessibility purposes. It hasn't been proofread, so please excuse typos. There are also some things that may differ between the final episode and this draft script. Please treat the episode audio as the final product. 
From a 2017 survey by Realtor.com:

In fact, according to the Haunted House Real Estate Survey realtor.com® released today,

Open to living in a haunted house?

33 percent of approximately 1,000 respondents said they are open to living in a haunted house,

25 percent might be, and

42 percent are not open to the idea.

About 40 percent of people who are open to a haunted home said they'd want to see that home price go down to put money down on it.

Another 35 percent said it would have to be in a better neighborhood to make the move,

32 percent said they wanted extra footage and

29 percent said they'd move in if they had more bedrooms.

Only 8 percent of respondents said they require no additional perks to purchase a haunted home

47 percent of those surveyed said they would live in a home where someone died,

27 percent said they might, and

26 percent said, "NO WAY."

For example, 48 percent who agreed they'd make a haunted house home said they could tolerate cold or hot spots in their home.

Things that go bump in the night? Here, 45 percent of respondents said, "no problem."

That feeling when the hair stands up on the back of your neck? Thirty-nine percent said they were okay with strange feelings in certain rooms.

A strange shadow over your bed while you sleep? Well, 35 percent said "meh" to unexplained shadows.

But, when it comes to floating tables or creepy, unknown touches, only 20 percent of respondents felt comfortable with this.

According to the survey, 28 percent think they have lived in a haunted home,

14 percent think they may have, and

58 percent indicate they have never lived in one.

When asked what made them think the home was haunted,

58 percent said they heard strange, unexplainable noises,

51 percent felt that creepy feeling in certain rooms and

40 percent said they've seen objects move or just completely disappear.

From a 2018

Realtor.com

survey:

most buyers probably wouldn't know their home-to-be was haunted.

Only about 34% of sellers would disclose ghosts to interested buyers,

while another 27% would only tell them if they were asked about it.

The study also saw that millennials were the most likely generation to buy a haunted house

Living in a haunted home is more common than one would imagine, and not necessarily a surprise to the occupants.

Nearly two in five people believe they have lived in a haunted (or possibly haunted) house, and

44 percent of them either suspected or were fully aware of said haunting before moving in.

In fact, the majority of people under 55 years old suspected — or were sure — their home was haunted before they moved in, a decision possibly incentivized by a lower home price or better neighborhood.

Hearing strange noises (54 percent) topped the list of most common spooky behaviors, followed by

odd feelings in certain rooms (45 percent) and

erratic pet behavior (34 percent).

This is a case that's taught in law school, I think mostly because it's fun?

This inspired many funny article names:

from the NYT: 18 Rms. Riv Vu. Ghosts

From the Star Tribune in Minneapolis: Buyer fears ghost of resale future but judge won't slime the deal

Capital, Annapolis: The Realities of Real Estate: Buying a haunted house

The house we're talking about today is an 18-room Queen Anne Victorian house. The Queen Anne Victorian style is what you think of when you think of a really ornate victorian, with towers and turrets, gingerbread trim, fancy windows, and a really asymmetrical façade. The house is 5,000 square feet. It has 7 bedrooms, 4.5 baths

nowadays it also has:

a 3 car garage,

concrete countertops and a renovated kitchen,

an in-ground hot tub

it retains the original inlaid floors, arched doorways, and stained glass accents throughout

it has a wraparound porch that faces the river

a turret

pocket doors

window seats

coffered ceiling

located at 1 Leveta Place, at the end of a dead-end street with a beautiful view of the Hudson River, in Nyack, NY. There are views of the Hudson from almost every window.

It's walking distance from downtown.

AT the time of this story it was painted gray, but it's blue now.

Nyack is a town in Rockland County.

It's right across the Hudson River from Sleepy Hollow

I found an interview with a paranormal investigator named Linda Zimmerman who claimed that Nyack is the most haunted town in the most haunted county in NYS (basically b/c of the history of colonialism)
It was built around 1890 and was originally a boarding house, but then it became a private residence.

In the 1960s, Helen and George Ackley moved in. The house was in disrepair so it was a fixer upper.

Apparently everyone in the town (which was really small, with just 7K inhabitants) knew the house was haunted, but no one told them

The owner, a woman named Helen Ackley, had talked about how haunted her house was before, including in a Reader's Digest article from 1977, and in local ghost tours.

The ghosts sounded pretty nice:

From Readers Digest piece: "He was sitting in midair, watching me paint the ceiling in the living room, rocking and back forth,. I was on an 8-foot stepladder. I asked if he approved of what we were doing to the house, if the colors were to his liking. He smiled and he nodded his head."

From Steve

Lee.com:

Helen believed this aforementioned gentleman to be Sir George, wife of Lady Margaret. The couple lived in the area during the 18

th

 century. In addition to this couple, Helen asserted that there was another ghost in residence, a Navy Lieutenant from the American Revolution.

one ghost watched her paint a room and approved of it, one woke up her daughter every day for school, and small gifts appeared mysteriously (including a small ring left on the stairs, and a small knicknack box, and a silver sugar tong). Also, she said that one ghost remnded her of Santa Claus, and another was wearing clothes from the Revolutionary War era

From the Village Voice:

There were at least two actual ghost sightings over the years, too, both of which Ackley described in detail, right down to the spooks' fashion sensibilities. One apparition, spotted by a friend who spent the night, was "a man dressed in a long jacket of the Revolutionary period." Ackley herself encountered the other while home alone painting the living-room walls:

"What did he look like? He was the most cheerful and solid-looking little person I've ever seen. A cap of white hair framed his round, apple-cheeked face, and there were piercing blue eyes under thick white eyebrows. His light-blue suit was immaculate, the cuffs of the short unbuttoned jacket turned back over ruffles at his wrists. A white ruffled stock showed at his throat. Below breeches cut to his kneecaps he wore white hose and shiny black pumps with buckles."

She asked the spirit if he approved of her remodeling decisions; he was there for only a minute, and then he was gone.

"No, I wasn't drinking that day," Ackley wrote. "No, the paint fumes hadn't got to me…he seemed happy to be there, and I was proud to meet him."

The lot of them got along famously from there on out, and by the time she penned her piece, Ackley had come to "savor these happenings…if the time comes for us to move again," she wondered, "is there any way we can take our otherworldly friends with us?"

Ackley made a concerted effort to publicize her visitors. There was the piece in the Digest, of course, and she even had the place featured on a walking tour of Nyack. She was proud of her ghosts.

From at 1990 NYT article:

As for whether he will see the ghosts in Nyack – in 22 years, the owner, Helen V. Ackley, has seen only one
"He was sitting in midair, watching me paint the ceiling in the living room, rocking and back forth," she said. "I was on an 8-foot stepladder. I asked if he approved of what we were doing to the house, if the colors were to his liking. He smiled and he nodded his head."
Mrs. Ackley said one of the other ghosts would waltz into her daughter's bedroom. "We don't know whether or not she was the one who woke the children up by shaking the bed," she said.
Ghost No. 3 was a Navy lieutenant during the American Revolution. "My son saw him eyeball to eyeball outside the basement door," Mrs. Ackley said.

I found a great story from a man who married one of Helen's daughters, Cynthia, about his experiences in the house:

The first happened on Christmas eve. I was home alone due to various activities. I was playing Christmas elf in the living room putting gifts together. It was totally quiet in the house. After a while I kept hearing a muffled conversation coming from the dining room around the wall. I would get up and walk over, and nobody was there. I felt like I was being watched. I had purposely turned on every light in the surrounding rooms. I was getting nervous. Then my future Brother-In-Law suddenly pounded on the door making me jump out of my skin, and the talking stopped.

The second incident happened in our bedroom on the third floor. It was a clear dark night, Cyn had already fallen asleep and I was drifting. Then I heard the bedroom door creak, and the floor boards squeak. My back was to the edge of the bed. Suddenly the edge of the bed by my mid-section depressed down, and I felt something lean against me. I went literally stone stiff! I was speechless and could hardly move. I was able to twist my neck around enough to see a womanly figure in a soft dress through the moonlight from the bay windows. I felt like she was looking straight at me. After about minute, the presence got up and walked back out of the room. I finally relaxed enough to shake my wife out of sound sleep acting like a toddler who just had a nightmare.

Later I reflected on the incident. I believe the ghosts were checking me out because they knew my wife and her ex-husband. They probably wanted to see if I was a "good" person for her. It was the women that used to shake Cyn's bed every morning to go to high school. After that episode no other sightings occurred. I did get the impression that they did "approve" of me, and my wife and I were married about 18 months later.

After more than 24 years of living there, Helen Ackley decided to sell their house and more to Texas or Florida, in part because the property taxes on the house were through the roof. (her husband had died years before)

In 1989, she sold it to Jeffrey Stambovsky, was a 38-year-old Wall Street bond trader, and his wife Patrice Soriero (who was pregnant at the time.) They put down a $32,000 down payment on the house, which sold for $650,000 ( $650K is about $1.3 million now)

when he found out about the ghost stories, he said it threatened his property value and wanted to pull out

From the LA TImes:

Jeffrey and Patrice Stambovsky, who had decided in 1989 to buy the old 18-room mansion in Nyack for $650,00–but changed their mind after a local architect said, "Oh, you're buying the haunted house."

It seems they were not told, before they put down a $32,500 binder, that the owner, Helen Ackley, claimed for years that she had been seeing poltergeists. In a 1977 article in Reader's Digest, she said one of them was a "cheerful, apple-cheeked man" who looked like Santa Claus.

In a local newspaper in 1982, she described the spirits as "dressed in Revolutionary period clothing, perhaps frozen in a time warp, waiting for someone or some reason to move on."

In a 1989 article about a real estate tour in suburban Nyack, the house was described as "riverfront Victorian–with ghost."

"I feel they are very good friends," she said last year. Occasionally they would leave little gifts. "It's very comforting to have them around when you are by yourself."

… "Would you want to bump into George Washington in the middle of the night?" their [the Stambovskys'] lawyer asked.

Since Mrs. Ackley hadn't said boo to them about the hauntings, they demanded their money back.

"My feeling is that Mrs. Ackley is a very neat old lady who likes to spin tales," Stambovsky said. "But if my wife is influenced enough by that stuff to feel uncomfortable, that's a good enough reason not to sink our life savings into the place."

"We were the victims of ectoplasmic fraud," he added.

The Stambovskys backed out of the deal and sued to get their down payment back.

From the Village Voice:

The couple wasn't worried about ghosts, court records make clear. They weren't superstitious. They were worried, effectively, about other people's superstitions. Their argument was that a house reputed to be filled with restless spirits wouldn't top the list of most house-hunters; at the very least, a certain population would be averse to the news, and that would make the house less marketable. They were worried they might have trouble selling the place in the future, at least for its maximum, unhaunted price. They backed out of the sale, which meant forfeiting their $32,500 deposit. But because Ackley hadn't disclosed the home's reputation, they didn't think they should have to eat those costs, so they sued.

From a 1990 AP article:
That's all well and good, but what if the ghosts only like the Ackley family, Soriero said.
″They might not like it if she moves,″ she said.
Once she sells the house, Ackley said, she plans to move to Orlando. She noted that ghosts usually get attached either to a particular person or a specific place and she doesn't know what kind of ghosts she has.
″If they want to come with me, I'd be glad to have them,″ she said.
. . .
The ghosts can be heard going coming down the stairs in the morning and going back upstairs in the evening, Ackley said.
She said that when her four grown children were young, the ghosts would shake their beds to get them up in the morning.
In 1990, a New York Supreme Court judge said that he couldn't get the down payment back; he said that there was precident in "buyer beware" cases where ppl bought houses and found they were on landfills or were about to have their sewers disconnected.

Some choice bits of testimony from the case:

Testimony of Helen Ackley

Q: You knew the house was haunted before you bought it yourself, isn't that right Helen?
A: Yes. I knew.  Some kids from the neighborhood told me it was. I'm not afraid of ghosts.
Q: Are there ghosts in that house at 1 LaVeta Place.
A: Definitely. At least three – a married couple; and, a Navy Lieutenant from the American Revolution.
Q: And there was a book written about those ghosts?
A: Yes:  Sir George, The Ghost of Nyack.
Q: Did you ever see Sir George?
A: Yes, sir: Sitting in midair, watching me paint the ceiling in the living room, rocking back and forth…I was on an 8-foot stepladder.
Q: Did you say anything?
A: I asked if he approved of what we were doing to the house.
Q: What did he say?

ATTORNEY:

 OBJECTION: HEARSAY!

COURT:

 Counsel, please. OVERRULED! Please answer the question.
A: He smiled and he nodded his head.
Q: In fact, you wrote about that close encounter.
A: Yes.
Q: And you had it published in Reader's Digest, right?
A: Yep; and the local Nyack papers.
Q: And in the Reader's Digest article you wrote about spirits waking up your daughter for school?
A: Yes. Like it says in the article, the spirit would wake my daughter for school by shaking the bed. When she was out of school for Spring Break, my daughter would shout before going to sleep that she did not have school the next day.
Q: And what happened the next day?
A: The next day, the bed did not shake.
Q: Now, Helen, you never told any of this to Jeff before you signed the contract of sale, did you?
A: Nope. Didn't have to.

ATTORNEY:

 OBJECTION! Move to strike everything after "Nope."

COURT:

 SUSTAINED as not responsive to the question.

Testimony of Jeff

Q: Are you afraid of ghosts.

A: Terrified! You ever seen the movie  

Poltergeist

?

Q: Would you have entered into the contract to buy 1 LaVeta if you had known the house was haunted.

A: Never!

Q: Were there any other problems with the house?

A: None. It was perfect as far as I or the inspectors could see. But I don't want to live in a house that is haunted. And it is haunted.

A NYT article from 1990 about the NY Supreme Court ruling closes with:

Mrs. Ackley said yesterday that she had not seen any ghosts recently, but that her son-in-law had a few months ago.

There were 50 prospective buyers, including the Amazing Kreskin, a mentalist who was looking for a place to keep his collection of paranormal things.

Another 1990 NYT article:

. . . By contrast, Kreskin, a performer who describes himself as a mentalist and who uses only one name, wants the house only if it really is haunted. This has some people in Nyack thinking about deeply held beliefs and just how deeply they hold them.

"If I can sell a house, I believe in ghosts," said Murray Jacobs, a real-estate agent who is to show Kreskin the house today. "I'd believe in fairies, too, if that's what it takes." Mr. Jacobs and other agents have just had 25 to 50 calls about the house.

Kreskin has gone house-hunting in the past, and has narrowed his search to something haunted. He wants a place for the memorabilia he has collected in a lifetime of doing experiments that come as close to demanding psychic powers as a man who says he does not have them can come: finding his paycheck anywhere in an auditorium, even in a stuffed turkey, for example.

–Then the article talks about other houses Kreskin viewed, which he was able to find rational explanations for

From a NYT article, after:

THE AMAZING KRESKIN says no deal on that turreted turn-of-the-century Victorian house in Nyack, N.Y. – the one the owner says has ghosts.
Kreskin, a performer who describes himself as "the world's foremost mentalist" and uses only one name, said he decided not to bid on the three-story clapboard house after the owner's son told the Fox News program "A Current Affair" that videotaping a seance Kreskin had been thinking of holding there would cost $50,000.
. . .
The owner, HELEN ACKLEY, said the $50,000 came up in a conversation with her 29-year-old son, William, after she decided that reporters and camera crews were taking up too much of her time. "My son said to me, 'Would you do this for $50,000?' I said sure. I laughed. He picked up the phone and when he told them that, it was a good stopper and I thought it was a good time to stop." She said she told Kreskin he could have a seance, but without television coverage – a condition Kreskin said he could not accept.
"As a matter of policy, 'A Current Affair' does not pay for stories," said a spokesman for the show, Jeff Erdel, "so I think it would be highly unlikely that we would pay for a seance."
Kreskin, who toured the house briefly last month, said he was "disappointed." It went on the market after Justice EDWARD H. LEHNER ruled in State Supreme Court in Manhattan that a would-be buyer, JEFFREY M. STAMBOVSKY, had no right to his $32,500 down payment. Mr. Stambovsky backed out of a $650,000 contract on the house after finding out about the ghosts.

From an LA Times article from the time:

Meanwhile, Kreskin, who calls himself the world's leading mentalist, said he would consider buying the house if the ghosts proved to be real. He wanted to hold a seance in the house in 1990–to take a head count, or maybe a headless count–but Ackley's son objected to "stunt publicity" and prompted Kreskin to back out by imposing a $50,000 fee for reporters to attend.

The house was sold to someone other than the Stambovskys for slightly under $650,000.

After the Stambovskys backed out, film director, screenwriter and actor Adam Brooks bought it and lived there for 20 years.

He wrote Definitely, Maybe; Bridget Jones: The Edge of Reason, Wimbledon–and Practical Magic

he never encountered any ghosts

Helen moved to Orlando. Apparently she struggled with leaving the ghosts, and asked them to come with her, but they didn't.
Back to the court case, where the Stambovskys appealed the decision and tried to get their down payment back
The Stambovskys won the case on appeal in 1991; they were told thay they could sue to get their down payment back. They ended up getting most of it back.

the court felt the haunted nature of the house was deliberately concealed. they also had a problem with how Ackley had publicized the hauntings and made them known to just about everyone but the buyers.

Real estate agents were required by law to tell prospective buyers that a house was haunted, if the seller told them it was haunted.

From the NYT:
The Appellate Division of State Supreme Court in Manhattan said that since the former owner of the house told many people in town that her house was possessed by ghosts, she was legally obligated to tell the buyer, too. . . .
Andrew C. Bisculca, the lawyer for Mrs. Ackley, said she sold her house, moved away and had no comment. Mr. Stambovsky bought another house in Nyack, apparently with no poltergeists.
There were five judges; 3 of them were in favor of the Stambovskys getting their down payment back, and two dissented.

From the majority opinions:

. . . While I agree with Supreme Court that the real estate broker, as agent for the seller, is under no duty to disclose to a potential buyer the phantasmal reputation of the premises and that, in his pursuit of a legal remedy for fraudulent misrepresentation against the seller,

plaintiff hasn't a ghost of a chance, I am nevertheless moved by the spirit of equity

to allow the buyer to seek rescission of the contract of sale and recovery of his down payment.

. . . "Pity me not but lend thy serious hearing to what I shall unfold" (William Shakespeare, Hamlet, Act I, Scene V [Ghost]).

. .

From the perspective of a person in the position of plaintiff herein, a very practical problem arises with respect to the discovery of a paranormal phenomenon: "Who you gonna' call?" as a title song to the movie "Ghostbusters" asks. Applying the strict rule of caveat emptor to a contract involving a house possessed by poltergeists conjures up visions of a psychic or medium routinely accompanying the structural engineer and Terminix man on an inspection of every home subject to a contract of sale

. It portends that the prudent attorney will establish an escrow account lest the subject of the transaction come back to haunt him and his client — or pray that his malpractice insurance coverage extends to supernatural disasters. In the interest of avoiding such untenable consequences, the notion that a haunting is a condition which can and should be ascertained upon reasonable inspection of the premises is a hobgoblin which should be exorcised from the body of legal precedent and laid quietly to rest.

. . .

Finally, if the language of the contract is to be construed as broadly as defendant urges to encompass the presence of poltergeists in the house, it cannot be said that she has delivered the premises "vacant" in accordance with her obligation under the provisions of the contract rider.

From the Village Voice article, Judge Rubin, who wrote the judgement for the appeal, said:

"

It was a real estate case, a fairly routine case, actually," Rubin said. "It was never about whether anyone believes in ghosts."

Fair enough. But what about Rubin himself?

The judge had his hands clasped in front of him. "Of course not."

From Helen's son in law:

Around 1993 Helen was contacted by a paranormal researcher from Portland, Oregon. He was interested in the house and had a friend who had already communicated with her former roommates in Nyack. Helen went out to visit our family here in Oregon and arranged to meet with the researcher, Bill Merrill. She also met the channeler, Glenn Johnson.

They were able to contact two ghosts from the Nyack residence from a location in Southern Oregon. One ghost called himself Sir George, the other called herself Margaret. The ghosts stated that it wasn't as much fun in the house since the Ackley's moved out.

It is true that the eventual buyers played down the haunting, and did not want the ghosts. Anyway,

the ghosts went on to explain various parts of history of the area along the Hudson between Nyack and Upper Nyack and Hook Mountain. Later Historians in Rockland County checked out the recounting and most of it held up, or could easily be true. The facts presented were highly obscure, and not readily available. In one meeting with the ghosts, they stated that they were to board and it was time to move on. So just maybe the Ghost of Nyack is no more…

In 1995, Bill and Glenn published a book about these events. It is entitled: Sir George, The Ghost of Nyack by Bill Merrill & Glenn Johnson

However, by the 1995, NYS passed the Stigmatized Property Laws, which basically said that real estate agents only had to tell prospective buyers about physical issues with the home, not murders or suicides that happened there, or paranormal activity, unless they're specifically asked about it.

Helen Ackley died in 2003, and her son believes that her spirit now lives in 1 Laveta Place.

From the New York Post:

Singer-songwriter Ingrid Michaelson, who lived on the property from 2012 to 2015, says the home is enchanting — but not creepy.

"I absolutely adored living at One LaVeta," Michaelson says. "It's a magical home. It's a memorable home. It's a home where people gather, it draws you in and comforts you. And the view is unbeatable."

Matisyahu owns it now (a Jewish singer and rapper.

In September 2019, the house went up for sale for $1.9 million.

I don't think it's been sold yet, because a couple weeks ago they lowered the price to $1.8 million

Trulia calculates the mortgage to be more than $10K/month

And in 2016, the property taxes were $43,000
Sources consulted RE: The Ghostbusters Ruling
https://en.wikipedia.org/wiki/Stambovsky_v._Ackley
http://www.ghosttheory.com/2015/09/03/the-haunted-house-on-the-hudson
http://www.ktransit.com/Kavanagh/Ghost/ghost-update.htm
https://www.nytimes.com/1990/03/20/nyregion/phones-ringing-eerily-for-nyack-spook-home.html
http://www.ktransit.com/Kavanagh/Ghost/ghost-background.htm
https://nwsidebar.wsba.org/2013/10/31/halloween-law-lawyers/
https://loweringthebar.net/2008/09/case-law-hall-o.html
https://io9.gizmodo.com/this-new-york-mansion-is-legally-haunted-1788327098
https://www.coasttocoastam.com/article/legally-haunted-mansion-for-sale/
https://mysteriousuniverse.org/2019/10/legally-haunted-mansion-up-for-sale-in-new-york/
https://www.onlyinyourstate.com/new-york/legally-haunted-house-ny/
https://www.atlasobscura.com/places/the-ghost-of-nyack-nyack-new-york
18 Rms. Riv Vu. Ghosts. Sullivan, Ronald.New York Times, Late Edition (East Coast); New York, N.Y. [New York, N.Y]16 Mar 1990: B.3.
Buyer fears ghost of resale future but judge won't slime the deal: [METRO Edition] Star Tribune; Minneapolis, Minn. [Minneapolis, Minn]31 Mar 1990: 01R.
The Realities of Real Estate: Buying a haunted house
McWILLIAMS, BOB; McWILLIAMS, DONNA.Capital; Annapolis [Annapolis]27 Oct 2013: C.14.
"Let Buyer Beware? Indeed!" New York Times, 19 July 1991. New York State Newspapers,
https://link-gale-com.i.ezproxy.nypl.org/apps/doc/A175292062/SPN.SP01?u=nypl&sid=SPN.SP01&xid=0ad920f8. Accessed 11 Apr. 2020.
Anderson, Susan Heller, and James Barron. "CHRONICLE." New York Times, 9 Apr. 1990. New York State Newspapers, https://link-gale-com.i.ezproxy.nypl.org/apps/doc/A175484954/SPN.SP01?u=nypl&sid=SPN.SP01&xid=b2b6f33c. Accessed 11 Apr. 2020.
Barron, James. "Phones Ringing (Eerily?) For Nyack Spook Home." New York Times, 20 Mar. 1990. New York State Newspapers, https://link-gale-com.i.ezproxy.nypl.org/apps/doc/A175445997/SPN.SP01?u=nypl&sid=SPN.SP01&xid=409f4992. Accessed 11 Apr. 2020.
"'Must home sellers disclose that a home is haunted?'." Washingtonpost.com, 30 Oct. 2015. Gale OneFile: News, https://link-gale-com.i.ezproxy.nypl.org/apps/doc/A433186038/STND?u=nypl&sid=STND&xid=7110d7be. Accessed 11 Apr. 2020.
Tinning, Andrea. "Four ways to avoid having a 'deadbeat' roommate." UWIRE Text, 31 Oct. 2017, p. 1. Gale OneFile: News, https://link-gale-com.i.ezproxy.nypl.org/apps/doc/A523809066/STND?u=nypl&sid=STND&xid=97a701c3. Accessed 11 Apr. 2020.
https://www.realtor.com/homemade/haunted-house-survey/
https://www.realtor.com/news/trends/millennials-more-likely-to-buy-haunted-houses/
https://news.move.com/2018-10-23-Millennials-Most-Likely-to-Purchase-a-Haunted-Home-for-Something-Extra
https://www.realtor.com/news/trends/haunted-house/
https://www.villagevoice.com/2015/10/20/how-a-quintuple-murder-and-a-dream-house-on-the-hudson-brought-the-paranormal-into-our-legal-system/
https://www.atlasobscura.com/places/the-ghost-of-nyack-nyack-new-york
https://en.wikipedia.org/wiki/Kreskin
https://www.youtube.com/watch?v=ghFzI9zq-WY
https://www.latimes.com/archives/la-xpm-1991-07-28-mn-274-story.html
https://nypost.com/2019/09/19/legally-haunted-new-york-manor-is-for-sale-again/?utm_campaign=iosapp
Stambovsky v. Ackley, 169 A.D.2d 254 (N.Y. App. Div. 1991) (https://casetext.com/case/stambovsky-v-ackley)
"'HAUNTED' HOUSES HAVE BECOME TRENDY." Cincinnati Post [Cincinnati, OH], 29 Oct. 1996, p. 3C. Gale OneFile: News, https://link-gale-com.i.ezproxy.nypl.org/apps/doc/A72811237/STND?u=nypl&sid=STND&xid=accdb265. Accessed 11 Apr. 2020.
https://books.google.com/books?id=ehWLF6yYepYC&pg=PA72&lpg=PA72&dq=ackley+reader%27s+digest&source=bl&ots=oQ2WJZwoXb&sig=ACfU3U1F4I7-9nuZGO12hOsr0G9aT9UMeQ&hl=en&sa=X&ved=2ahUKEwjh8sOwt-DoAhWjgnIEHfVEA944FBDoATAFegQIDBAz#v=onepage&q=ackley%20reader's%20digest&f=false
https://books.google.com/books?id=eU7rj_hooGIC&pg=PP34&lpg=PP34&dq=ackley+reader%27s+digest&source=bl&ots=Hnm9mUpsY8&sig=ACfU3U19j_oZP1gmcGywif-_AW4Fmw9vVw&hl=en&sa=X&ved=2ahUKEwjh8sOwt-DoAhWjgnIEHfVEA944FBDoATACegQIDBAt#v=onepage&q=ackley%20reader's%20digest&f=false
http://www.ghosttheory.com/2015/09/03/the-haunted-house-on-the-hudson
https://www.stevelee.com/featured/stambovsky-v-ackley-aka-ghostbusters-ruling/
https://pnlawyers.com/a-cup-of-joe-house-in-nyack-held-haunted-as-a-matter-of-law/
https://apnews.com/ff183e209fd81e5d716aeb344a457fa9
https://www.trulia.com/p/ny/nyack/1-laveta-pl-nyack-ny-10960–1100346429
https://www.lohud.com/story/money/real-estate/homes/sell-this-house/2015/09/01/ingrid-michaelson-nyack-home-sale/30567473/
https://nyacknewsandviews.com/2012/10/nyack-sketch-log-1-poltergeist-place/
https://athomeinnyack.wordpress.com/2010/10/29/nyacks-legally-haunted-house/
http://www.ghosttheory.com/2015/09/03/the-haunted-house-on-the-hudson
http://www.ktransit.com/Kavanagh/Ghost/ghost-background.htm
http://www.ktransit.com/Kavanagh/Ghost/ghost-court.htm
https://www.realtor.com/advice/buy/queen-anne-victorian/
Don't miss past episodes:
The Renwick Ruin:
Investigating the Hawthorne Hotel: