The Haunted Luxor Hotel and Casino, Las Vegas: Part 2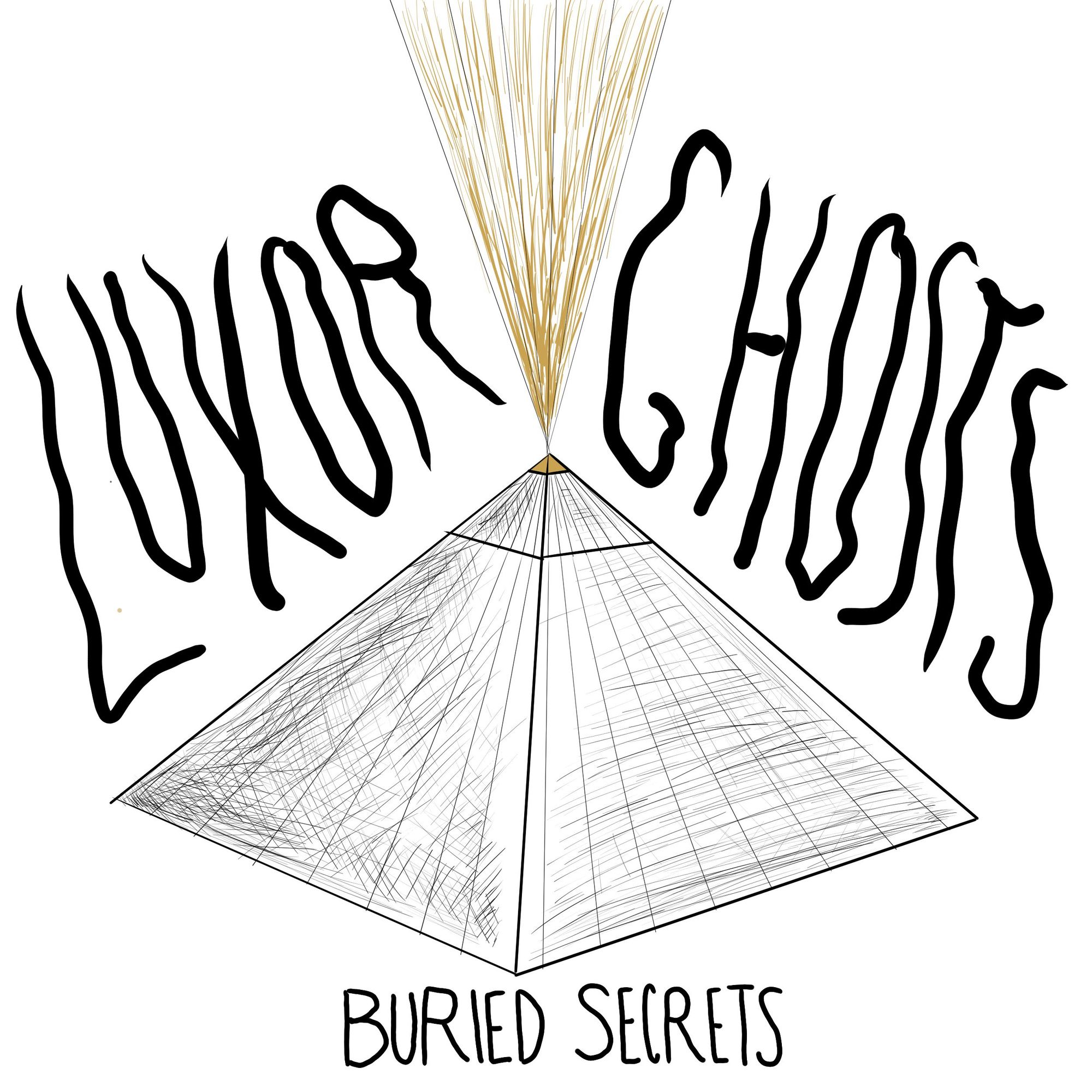 A look at the Luxor Hotel ghosts in Las Vegas, as well as some of the tragedies and violence that have happened in the area.
This episode is focused on the haunted aspects of the hotel, including creepy things that have happened there and nearby, theories about why it may be haunted, ideas about what should be done to counteract the Luxor "curse" and more.
Note: This episode contains brief mentions of suicide, domestic violence, mass shooting, bombing, and falling from a great height.
Highlights include:
• A possible burial ground for mob victims
• What supposedly happens to your body if you die in a Vegas hotel
• Mysterious deaths and violence
• Theories about the hotel's "curse" and how to lift it
• Possible Illuminati connections
Episode Script for The Haunted Luxor Hotel and Casino, Las Vegas: Part 2
DISCLAIMER: I'm providing this version of the script for accessibility purposes. It hasn't been proofread, so please excuse typos. There are also some things that may differ between the final episode and this draft script. Please treat the episode audio as the final product. 
"We think this is going to be the most strikingly dramatic hotel Las Vegas or the whole world has seen," said William Bennett, chairman of Circus Circus Enterprises Inc. "There's a lot of things in there that nobody knows about. The inside is going to be a knockout." -LA Times, July 1993
https://www.latimes.com/archives/la-xpm-1993-07-13-fi-12815-story.html
So I know I've talked for a long time about the hotel's history and shifting identity, but I haven't talked at all about the strange, tragic, and potentially paranormal elements of the hotel's history.
So let's get into the more urban legends parts of this story, which means of course that it's time to talk about some rumored suicides, and it's also time to put on our most skeptical hats.

Because while I love urban legends and stories of hauntings, I find most of them, including these, very suspect
Also, like in seemingly all urban legends, there's plenty of mentions of suicide in this, so if that's not something you want to hear about, heads up about that.

Back when we looked at the Hawthorne Hotel, I talked about how one thing that I found notable about the Hawthorne was that so much stuff had happened there.

It wasn't just one story: it seemed like the hotel, or the site that the hotel was on, had attracted an unusually large number of strange things, and maybe the collective energy of all of that had something to do with hauntings.
I feel similarly about the Luxor–there's no one thing that really makes me feel that it's definitely haunted, but more like a bunch of different details that seem to weirdly converge at the Luxor.
Also, apparently the intersection that Exaclibur and Luxor sit at, where Tropicana and Las Vegas Boulevard meet, has the most hotel rooms of any intersection in the world. So that's a lot of lives and souls moving through there, and in a place like Vegas, where people travel to party and often lose huge sums of money, it seems like there could be an awful lot of psychic upset and human pain there.
They say that what happens in Vegas stays in Vegas, and maybe that saying applies to ghosts, too.
I know that suicides are extremely common in Vegas, and a lot of desperate people go there to try to win something with their last dollars. They're so common that there's even supposedly a policy that if you shoot yourself in your hotel room and cause damage to the room or furniture, your estate will be billed for the damage.
I was also reading that apparently every time someone dies in a Vegas hotel room, that room has to be quarantined for 2 weeks, which hotels don't want to have to do. So many hotels supposedly move bodies to other areas of the hotel before calling the cops, so the don't have to go through the trouble of closing up the room for 2 weeks. But the good news is that if you die in a Vegas hotel and it's not a suicide, the standard practice is to comp the room.
To read a bit from VitalVegas.com:

Some of the most gruesome suicides happen off of hotel balconies and parking garages, but the absolute winner in the area of ghastly suicides has to be the Luxor. Why's that? Well, because if you jump from a balcony or parking garage, you land outside. At Luxor, because of its pyramid design, jumpers jump inside the building, into the casino and reception area.

Supposedly the Luxor was built on the site of a burial ground for mob victims. To read from bestofvegas.com:

"Another possible reason for ghost sightings at the Luxor have to do with the much talked about "holes" in Las Vegas. The term "holes on the Strip" refers to the fact that years ago the town was laced with mobsters who supposedly buried bodies all along the south end of the Strip because at the time there were no buildings there. The Luxor is said to have been built on top of a popular burial site."

But it is true that the Luxor was built very quickly and cheapy, and who knows, maybe some corners were cut.
The hotel wasn't totally done being built when it opened, actually. Some of the first guests stayed in rooms that weren't quite completed. And there were issues with the elevators, or, as they called them "inclinators"
Shortly after opening, the owners learned that the hotel was sinking into the sand and had to make adjustments to stop it. Apparently there was a soft spot under a bit of the hotel, which is pretty unusual–I guess the desert floor is usually pretty hard.
In 1994, one year after the Luxor opened, William Bennett, who ran Circus Circus enterprises and oversaw the creation of both Exalibur and Luxor, was ousted.

Just one note: Circus Circus is said to be haunted, and there are supposedly a number of murders and suicides that happened there. People have said that they've heard screams of whispers crying for help, or "Help Me" materializing on bathroom mirrors.
Excalibur is also supposedly haunted (there are strange technology issues, like alarm clocks going off when they aren't supposed too, static coming from TVs that are off, etc. also furniture supposedly has moved on its own, etc.) But there doesn't seem to be stories about why this would happen.

So on a now-defunct page on casino.org that I had to dig up in the wayback machine, as I did for many of my sources here, I found some interesting rumors:

Supposedly, 7 construction workers died when the Luxor was originally built, though elsewhere I read that 3 workers died. That, to me, seems not particularly unusual, though, again, what do I know.

Here's my frame of reference, though:

5 people died when building the Empire State Building
More than 30,000 people died building the Panama Canal
11 people died during construction for the Rio de Janeiro Olympics
World Trade Center construction resulted in 60 worker deaths
5 workers died while building The Sears Tower
6 people died building Las Vegas' CityCenter project
28 people died while building San Francisco's Bay Bridge

So to me, I'm hearing that construction work is extremely dangerous, and maybe there are legends of all of those places being haunted, but if that's the case, then most major building projects would be haunted by the ghosts of construction workers
But to read from vegasghosts.com:

 Perhaps significantly due to the main pyramid's steeply sloping shapes, the Luxor's construction is considered to have been extremely difficult and dangerous. The resort's construction may very well remain the most treacherous construction process in the history of the Strip. The fallen workers have not gone completely forgotten, however. At times, especially in quiet parts of the hotel, the ghosts of the construction workers can be seen. When the Luxor's Nile Riverboat ride was still operational, some guests claimed to have seen their ghosts roaming the tunnels.

I already touched on the Tupac connection–it is strange that he was staying at the Luxor the night he died, out of all the hotels in Vegas.
One thing that's invited speculation about ghosts is the hotel itself. Its Egyptian theme invites speculation and seems mysterious.

Maybe it has to do with how it's a huge black glass pyramid with the brightest beam of light on earth coming out of the top?? It's a really weird structure, when you think about it.
Some folks say that the pyramid's shape attracts dark energy, and that an eye needs to be placed at the top of the pyramid to counteract the curse.

I don't get that really, since the eye of providence or all-seeing eye has such a strong connection to things like the dollar bill, and to freemasonry, but not to ancient Egypt, to my knowledge. (There is the eye of Horus in ancient Egyptian symbolism, but that didn't crown the pyramids or anything.)

Some people say that the pyramid should have been more accurate–supposedly in ancient Egypt, pyramids were supposed to be flanked by two sphinxes, one on each side, so it's protected from both directions. But the Luxor has a single pyramid, facing east. (Supposedly the Great Pyramid at Giza used to have a second sphinx, which was destroyed.)
The hotel was, at least back when I visited, decorated with detailed reproductions of ancient Egyptian artifacts, and some people have pointed out the discrepancy between the lovingly crafting, authentic reproductions of things like King Tut's tomb, there was less attention to detail and accuracy elsewhere in the structure.

One interesting tidbit is that the replica of King Tut's tomb was just one of two sets authorized by the Egyptian Ministry of Antiquities (it's now housed at the Las Vegas Natural History Museum)

One thing that a lot of youtube commenters pointed out was that for the Sphinx, they made the ancient Egyptians look really white, which is really screwed up and can't have brought anything positive.
Supposedly two guests have killed themselves by jumping into the atrium, which sort of makes sense to be because like I mentioned, the rooms open out around the atrium, which is 30 stories tall.

In 1996, a woman, , who some people claimed was a sex worker, supposedly fell from the 26th floor and died. She landed right where the buffet was then; the food court stands where she fell–some ghost tours have apparently claimed that they tore out the old buffet because of fear of contamination, but my guess is that they prob just wanted to freshen up the place–it's too gruesome to eat at the buffet where someone died.

The Las Vegas Sun called it a suicide. To read from the September 1996 article about the woman's death:

Police have "no idea who she is," Keeton said. She appeared to be a Hispanic or Asian woman in her 30s. She did not have a purse or identification with her, he said.
The coroner's office is using fingerprints and dental records to attempt to identify her, a spokeswoman said today.

They say this may have been a suicide. Some people claim that she'd just gotten an HIV diagnosis so killed herself, though I don't know how people would know that if they couldn't identify her–that sounds made up.
But this is interesting to me because it's similar to some of the legends of the Grove Park Inn in Asheville, which we looked at a month or two ago. An unidentified woman fell to her death there, too.
Another guest supposedly died falling from the 10th floor. It doesn't sound like it was a voluntary death.

He supposedly landed on the express check out counter, which has since been moved
In May 2007, a homemade pipe bomb went off in the parking garage of the Luxor. One 24-year-old person died; he'd been a worker at the Nathan's hot dog stand in the Luxor's food court.

The bomb was underneath an upside-down plastic cup; when the worker picked up the cup, it exploded.
It seems that this man was intentionally targeted, though it's unclear why, and some people said it was a random killing.
Two men were arrested for the bombing and put in jail for life with no chance of parole.
The hotel wasn't evacuated and operations didn't stop at all–it doesn't seem like the bomb had an impact outside of the garage, and it didn't damage the building at all.

In 2010, a former football player from the University of Nevada, Las Vegas tried to intervene in a physical altercation between another guest, a friend of his who happened to be an MMA fighter, and the fighter's girlfriend. The MMA fighter was drunk and angry, and grabbed his girlfriend by the neck and hit her.

The football player intervened, trying to restrain the MMA fighter, who ended up brutally assaulting and killing him.
He never work up again, but later a court claimed that the football player died of an overdose, not from the fight. Which is . . . Weird.

According to an archived article from September 2010 in the Las Vegas Review-Journal, there'd been a number of structural problems with Vegas resorts, and a decent amount of renovation work that'd been done in Vegas without permits.

It sounds like that prompted a number of investigations of different resorts, and a routine inspection may have unearthed something strange at the Luxor:

"The Clark County building division in mid-July ordered the Luxor to vacate a section of the pyramid building's basement level, which holds various offices not open to the public. The order came after Lochsa Engineering did a study for MGM Resorts International, which owns the hotel-casino. MGM hired the firm when county inspectors, in March, found two unfinished support columns in the pyramid's basement.
Lochsa determined the two unfinished columns were not part of the building's original plans. But MGM completed the columns anyway and is now evaluating how to further strengthen the structure. Lochsa also looked at the "load bearing capacity" of the pyramid's casino level — which is over the basement.
The basement closure is below, but "near the main entrance of the subject property," according to the county's July 16 notice of violation. The document says completion of the two "partially cast concrete columns … will not fully resolve the structural repair requirements" for the casino level's "deficient slab." . . .
To date, the Luxor's ongoing inspection has generated 1,129 correction notices and notices of violation, according to a search of the county's website. Items range from the great — such as the casino slab problem — to small points of maintenance"

In 2012, a casino employee was murdered by her boyfriend in the hotel's lobby.
Also in 2012, a hotel guest died of Legionnaires disease. This was the third case of te disease, apparently, but wasn't caught because water tests came back negative, until after the guest died, when they came back positive.
And again, in 2012, an airman visiting from a nearby Air Force base fell 25 feet down an elevator shaft. He'd gotten into a fight with a colleague in the lobby of the west tower, and was pushed against the elevator door, which suddenly opened, despite there not being an elevator there. He fell to his death.
In 2013, lightning struck the Luxor Hotel and Mandalay Bay, during a storm that made 33,000 people lose power and that saw 740 cloud-to-ground lightning strikes in 3 hours.
You might remember the shooting that killed 60 people and injured 411 people at the Mandalay Bay Hotel back in 2017, during a concert.

That was close enough to the Luxor that during the shooting, authorities couldn't tell if the shots were coming from the Mandalay Bay or Luxor
There are definitely plenty of conspiracy theories about the shooting, seeking to link it to the illuminati, government programs like MKULTRA
Let's read a bit from illuminatiwatcher.com:

The Luxor is known as the Egyptian themed casino with the pyramid that has the illuminated apex and obelisk nearby. These symbols are of great usage to the "Illuminati" who subscribe to many of the magickal and esoteric concepts of ancient Egypt and its mystery schools that shared these ideas only to the initiates deemed worthy.

So that's a whole thing that's adjacent to the Luxor.

It's said that there are 5 different ghosts at the Luxor:

A woman supposedly walks through the halls of the 12th, 13th, and 14th floors, breathing down guests necks and pushing them.
Some people say that the construction workers who died appear in quiet parts of the hotel

I read a number of trip advisor reviews that mention that the hotel feels creepy and haunted, and many have said that it's very run down and crappy. Many people complained of bad smells and flickering lights.

One reviewer said:

"And if you believe in spirits/ghosts, the Luxor is rumored to be haunted. be careful looking down over the railing, stories have it that people who have died at the hotel make you feel like jumping when looking over the railing!"

Another said:

"Here is the best part My fiance screamed for me to come here when I was brushing my teeth. I came out and asked whats wrong? the man was stunned and couldn't speak. He said a little girl from the across the room asked help me … Wow now we have a ghost in our room, he woke me later to ask if I could hear singing."

There's a long review from December 2016 where someone describes a series of frightening events, including being woken by a spider crawling down her face and neck, and maybe a hand grabbing her, and then she climbed out of bed and her husband saw a pretty blonde woman in a hat–maybe a beret–standing at their bedside, who then disappeared.

Then they went to sleep in the other bed in the room, but during the night, she felt someone wrapping the covers tight around her and leaning against her back, which I found very interesting, because that's similar to what happened to Jen when we stayed at the Hawthorne Hotel, as we talk about in those episodes.
The next day, they went to the concierge, and the woman there was very nice but didn't seem surprised by the experience. She said they'd move them to a different room, out of the pyramid (where they'd been staying on the 12th floor) and into one of the newer towers. That seemed to help, though the guest said that she experienced electric shocks throughout the hotel, even after their rooms moved.
A ghost hunter on trip advisor saw orbs and their friend felt a hand at the bottom of the comforter. They also said the hotel gave them a sense of vertigo, as if the hallways were all at an angle and they were walking at a slant, which makes sense, because of the hotel's shape.
Another reviewer said:

"running the risk of sounding insane, I swear my room was haunted. I always felt like there was a shadowy figure just at the edge of my vision and this creeped me out like nothing before. "

A blogger, at becksghosthunters.com, said that they experienced someone going through their luggage during the night. Hopefully that was  a ghost.
One urban legend theorizes that after a few coincidental deaths started happening at the Luxor, the mob started using it as a place to kill victims, since people believed there was a curse
Sources consulted RE: Luxor Hotel Ghosts
Articles RE: Luxor Hotel Ghosts
Wright, Gordon. "Pyramidal shape pushes the envelope." Building Design & Construction, vol. 35, no. 8, Aug. 1994, p. 36+. Gale Academic OneFile, https://link.gale.com/apps/doc/A15687724/AONE?u=nypl&sid=AONE&xid=710afd9f. Accessed 12 Oct. 2020.

Hartinger, Brent. "Is it real or is it just really cool." Omni, vol. 17, no. 3, Dec. 1994, p. 35. Gale Academic OneFile, https://link.gale.com/apps/doc/A15986878/AONE?u=nypl&sid=AONE&xid=5abe0e0d. Accessed 12 Oct. 2020.
Websites RE: Luxor Hotel Ghosts
The Making of Luxor Las Vegas: https://www.youtube.com/watch?v=EwB14kIEI2A
https://en.wikipedia.org/wiki/List_of_Las_Vegas_casinos_that_never_opened#Xanadu
https://en.wikipedia.org/wiki/Luxor_Las_Vegas
https://en.wikipedia.org/wiki/Excalibur_Hotel_and_Casino
https://excalibur.mgmresorts.com/en.html
https://www.thesun.co.uk/news/7203118/anniversary-tupac-shakur-murder-shot-dead-las-vegas/
https://en.wikipedia.org/wiki/Tupac_Shakur#Death
https://en.wikipedia.org/wiki/Gettin'_Jiggy_wit_It
https://en.wikipedia.org/wiki/The_Mirage
https://en.wikipedia.org/wiki/Treasure_Island_Hotel_and_Casin
https://en.wikipedia.org/wiki/American_Dream_Meadowlands
https://gaming.unlv.edu/Xanadu/then.html
http://digital.library.unlv.edu/skyline/hotel/xanadu
https://viewfinder.expedia.com/most-amazing-hotels-never-built/
https://en.wikipedia.org/wiki/Xanadu
https://en.wikipedia.org/wiki/Kubla_Khan
https://en.wikipedia.org/wiki/Abu_Simbel_temples
https://en.wikipedia.org/wiki/Candela
https://www.lasvegasadvisor.com/question/luxor-implosion/
https://web.archive.org/web/20200831185429/https://vitalvegas.com/rumor-mill-demolition-could-be-in-the-cards-for-luxor/
https://web.archive.org/web/20161226060524/
http://www.reviewjournal.com/business/luxors-floor-under-review
https://web.archive.org/web/20200912074529/
https://www.casino.org/news/luxor-las-vegas-demolition-rumors-spread-insiders-say-days-numbered/
https://en.wikipedia.org/wiki/Sands_Hotel_and_Casino
http://onlinenevada.org/articles/luxor-hotel
https://en.wikipedia.org/wiki/William_G._Bennett_(gaming_executive)
https://web.archive.org/web/20190803113506/https://www.casino.org/blog/deaths-in-luxor/
https://www.reference.com/history/many-people-died-building-empire-state-building-48bddec3439ab036
https://www.forconstructionpros.com/blogs/construction-toolbox/blog/12096401/looking-back-on-the-worlds-deadliest-construction-projects
https://www.reviewjournal.com/entertainment/entertainment-columns/kats/vegas-attraction-bodies-adds-covid-exhibit-titanic-back-online-2140592/
https://en.wikipedia.org/wiki/Bodies:_The_Exhibition
https://www.npr.org/templates/story/story.php?storyId=5637687
https://www.ktnv.com/positivelylv/now-open-titanic-the-artifact-exhibition-and-bodies-the-exhibition-at-luxor-hotel-and-casino
https://luxor.mgmresorts.com/en/entertainment/titanic.html
https://www.express.co.uk/news/world/861169/las-vegas-shooting-mandalay-bay-resort-luxor-hotel-bomb-threat
https://www.inquisitr.com/4531623/las-vegas-shooting-conspiracy-theories-surface-illuminati-area-51-luxor/
https://illuminatiwatcher.com/las-vegas-shooting-stephen-paddock-illuminati-conspiracy-theories/
https://www.telegraph.co.uk/travel/travel-truths/famous-waypoints-aviation-luxor-sky-beam/
https://en.wikipedia.org/wiki/2017_Las_Vegas_shooting
https://www.tripadvisor.com/Hotel_Review-g45963-d111709-Reviews-Luxor_Hotel_Casino-Las_Vegas_Nevada.html
http://www.becksghosthunters.com/2019/01/the-luxor-in-las-vegas-is-haunted-what.html
https://vegasghosts.com/luxor-dark-pyramid-vegas/
https://en.wikipedia.org/wiki/Eye_of_Providence
https://www.vegasbright.com/2016/03/29/luxors-questionable-origins-the-crookedness-of-an-era-gone-by/
https://www.bestofvegas.com/articles/haunted-hotels-in-las-vegas/
https://www.travelchannel.com/destinations/us/nv/las-vegas/articles/luxor-las-vegas
https://lasvegassun.com/news/1996/sep/26/woman-commits-suicide-inside-luxor/
https://mysteriousuniverse.org/2015/08/high-rollers-and-high-strangeness-the-haunted-casinos-of-las-vegas/
http://hauntedhoneymoon.com/hauntedplaces/luxor.html
https://www.youtube.com/watch?v=v3sZKKrfkEo
https://www.hauntedrooms.com/nevada/las-vegas/haunted-places/haunted-hotels
https://theculturetrip.com/north-america/usa/nevada/articles/10-things-you-didnt-know-about-las-vegas-luxor-hotel/
http://www.hauntedpoker.com/true-hauntings/luxor-las-vegas-haunted.html
https://www.thrillist.com/lifestyle/las-vegas/haunted-houses-in-las-vegas-nevada-halloween
https://vitalvegas.com/rumor-mill-demolition-could-be-in-the-cards-for-luxor/
https://vitalvegas.com/insider-secrets-really-really-dont-want-know-las-vegas/
http://www.weirdca.com/location.php?location=128
https://amyscrypt.com/haunted-places-las-vegas-nevada/
https://www.lasvegasadvisor.com/question/luxor-boat-ride/
http://www.vegastripping.com/news/blog/4282/luxor-sinks/
https://ballenvegas.com/haunted-vegas/
https://www.bestuscasinos.org/news/las-vegas-luxor-may-soon-demolished/
http://www.city-data.com/forum/las-vegas/1668131-luxor-haunted-2.html
https://www.thesun.co.uk/news/7203118/anniversary-tupac-shakur-murder-shot-dead-las-vegas/
https://www.msn.com/en-us/money/companies/with-prices-down-24200-per-room-nyc-hotels-set-for-more-pain/ar-BB19RI8Z
https://www.thepierreny.com/
https://luxor.mgmresorts.com/en.html
https://www.youtube.com/watch?v=v3sZKKrfkEo
https://www.mirror.co.uk/news/world-news/lightning-bolt-strikes-las-vegas-2071605
https://www.lasvegasinsideout.com/luxor-hotel-after-opening-in-1993/
https://www.latimes.com/archives/la-xpm-1993-10-17-tr-46901-story.html
http://www.lvstriphistory.com/ie/luxor.htm
https://www.latimes.com/archives/la-xpm-1993-07-13-fi-12815-story.html
Listen to the Ouija board series:
Don't miss our past episodes:
The Renwick Ruin:
Investigating the Hawthorne Hotel: