The Gold and Ghost Haunted House in Astoria (Haunted Astoria)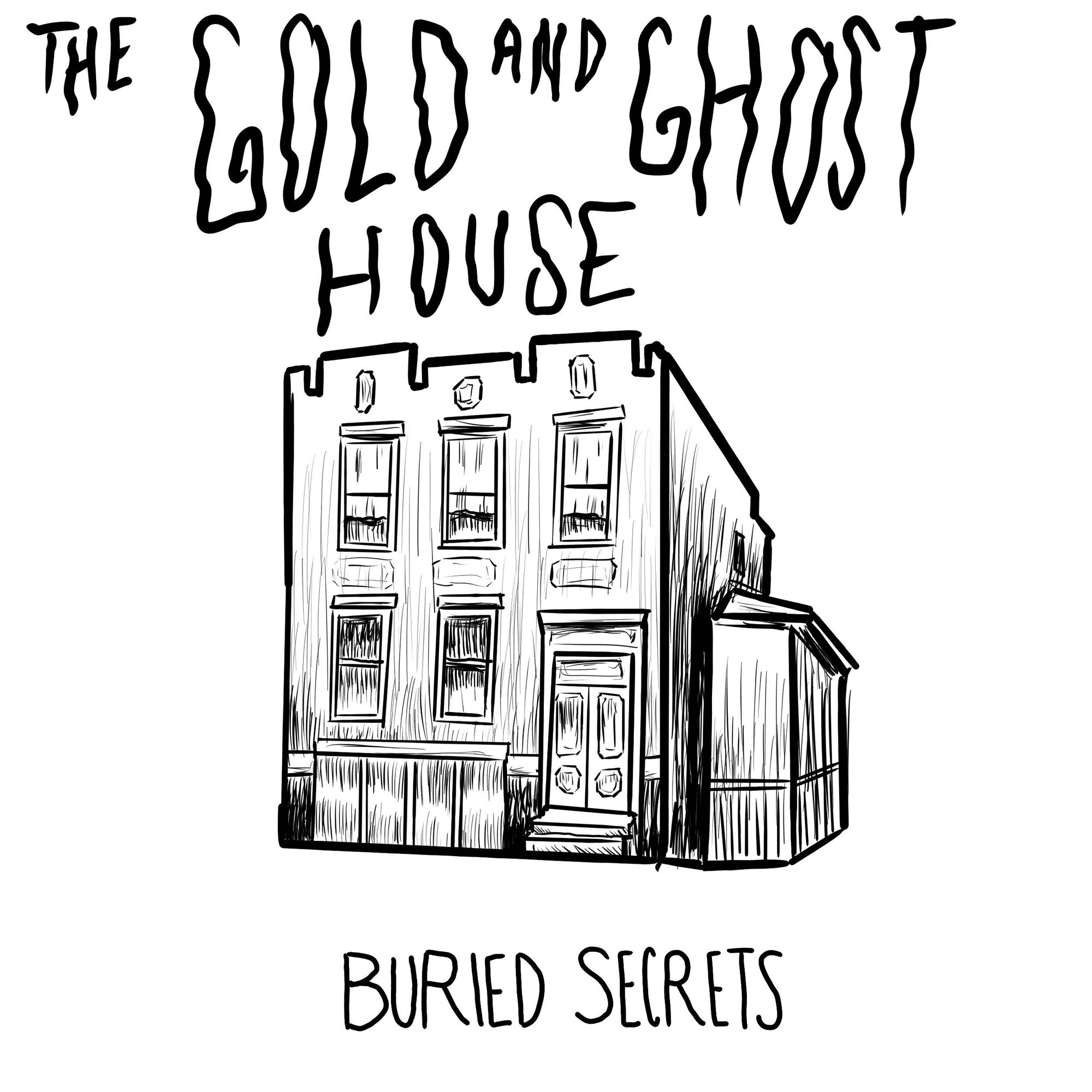 When a series of dangerous paranormal events plagues a home, famed psychical researcher and author Hereward Carrington is called in to investigate the "Gold and Ghost" haunted house in Astoria
In 1934, a 30-year-old man and his 80-year-old housekeeper supposedly experienced a series of paranormal events at their home in Astoria, NY. One of their tenants was strangled (non-fatally) in bed, the housekeeper and her German Shepherd were thrown to the ground hard enough to break limbs, and the man was visited in the night by a shadow person-type ghost who told him that there was gold buried underneath his basement. The story just gets weirder from there, and even famed researcher Hereward Carrington wasn't able to untangle the details. To this day, questions remain about this story full of strange contradictions and puzzling details.
Highlights include:
• An abandoned secret passageway
• Psychics confirming a ghost's claim
• A stumped paranormal investigator
• Buried treasure
Episode Script The Gold and Ghost Haunted House in Astoria (Haunted Astoria)
DISCLAIMER: I'm providing this version of the script for accessibility purposes. It hasn't been proofread, so please excuse typos. There are also some things that may differ between the final episode and this draft script. Please treat the episode audio as the final product. 
This is probably most famous haunted house type case in Astoria, which actually involved famous psychical researcher Hereward Carrington coming to Astoria.  He was actually the head of the American Psychical Research Institute.
I read an article in The Brooklyn Daily Eagle (Brooklyn, New York) · Sun, Jul 11, 1937 that had more background info on him. This article, funnily enough, was printed right next to a huge advertisement for a chain of funeral homes in Brooklyn.
It had a striking description of him:

Dr. Hereward Carrington . . . A keenly intent man with magnetic gray eyes and a shock of graying hair, leaned forward it his chair and revealed fascinating ghostly data. He believes in ghosts, though he has exposed as many fraudulent spirits as he has made friends with honest-to-goodness spooks in years of psychical research.

It goes on to talk about how he's been doing a survey of haunted houses, and "The search for haunted houses gravitated Dr. Carrington towards Astoria some time ago, where he spent considerable time in the famous ghost and gold house. Even now, three years later, he is reluctant to speak much about that adventure. He is inclined to be modest about frauds he has shown up and more reticent to boast about the ghosts who are his friends. There is too much of this tongue-in-your-cheek attitude about ghostly things in this country, he feels. Whereas abroad, especially in his native England, the subject of psychic phenomena is taken seriously."
The article goes on to say that Carrington was born in England, but went to the university of Iowa. He got interested in the paranormal bc of his interest in amateur stage magic. He said that he wasn't a spiritualist, and was a normal person who liked to play bridge and tennis. His interest in the paranormal came from scientific interest rather than an emotional loss.
Here's what he was quoted to say about the paranormal:
"[I] don't believe there is any such thing as the supernatural. Rather it is the supernormal. There are countless sources of nature that have not yet been discovered and every now and then give some indications of their being. In England, for instance, the subject of psychic phenomena is respectable. Groups study it at Oxford and Cambridge. But that is not so, here."
The article goes on to describe his philosophy: "People who don't believe in ghosts, he admitted, are afraid of them. People who do believe, are actually fond of their ghostly friends. At least, they are interested in them. He will scoff down traditional ghost stories that crop up and point out how the power of suggestion has worked."
I kind agree with that. The article also says:

"No astronomical genius has ever seen Mars with the naked eye, yet science readily accepts Mars as something that actually exists."

Then the article turns back to the Astoria story:

"But that Astoria ghost story was just the old power of suggestion theory, Dr. Carrington revealed. A young Sicilian and his housekeeper, an elderly Irish woman, reported to Dr. Carrington that they heard footsteps on the Astoria shack they wished to fix up for renting purposes. A woman tenant in the house was strangled one night in bed. The misty figure on the stairway appeared one night and admonished them: "Don't be afraid; there's a fortune buried in the cellar.'"

The Sicilian man apparently used to own a beauty parlor, and apparently his las name was Basulca.
A NYT article from 1934 said that the woman who was strangled–who did not die, btw–had fingerprints on her throat after. The article also claimed that the original owner of the house had supposedly strangled his daughter in the room where the boarder lived.

"One night, as the Italian beauty specialist lay asleep, something awakened him. Sitting on his bed was an indistinguishable shape–not the conventional ghost of fiction, all draped in white–but something dark. He knew from its voice that it was the shade of the woman who had been murdered.
"'Do not be afraid of me,' it said. 'Go on with our digging. There will be no rest for me until you find what you seek.'"

That detail is interesting. Doesn't it sound like maybe her body was buried in the basement, and that was why she couldn't get rest until the "treasure" in the basement was found? Wouldn't you lie to someone to get them to dig up your body, if you were a ghost who was concerned with that sort of thing.
To go back to the Brooklyn Daily eagle article, the man dug a lot:
"He dug and dug so deep that the dirt completely filled the cellar. He struck a cement wall, broke through that, but found no treasure. Dr. Carrington brought three mediums to the scene and each one told of the buried treasure. Then the ghost story really became exciting. A big dog was picked up and thrown down, one day, and limped forever after. The elderly housekeeper was knocked down by the ghostly body."
"'As events finally turned out,' Dr. Carrington said, 'the ghost proved to be a myth. The building department made the young man stop digging. He eventually moved away and the house was done over and there haven't been any tales of ghosts lately.'"

I don't understand what "done over" means in this context, but I think it must mean examined, because according to tax records from 1940, the building that stood there had been there since 1908.
Also, the article doesn't explain why Carrington thought this story was fake. It doesn't refute the things that happened, it just ends. And Carrington said some things that made it seem like he thought the haunting might be real. So let's get into it.
This story supposedly takes place at 30-35 31st Street in Astoria, though I'll talk a bit about how descriptions of the home make it seem like maybe it happened elsewhere. However, articles in both The Brooklyn Daily Eagle and Brooklyn Times Union published on Nov 22, 1934, which were written after police visited the home and gave the address, both say that's the address, so I'm inclined to believe t.
 Today, the N/W trains run on an aboveground track right on 31st street, and the elevated train was there back in the 1930s as well. The building was off of 30th avenue (as you can tell by the 30 before the dash in its address)

Nowadays, there's a decent sized apartment building there that was constructed in 2006, where you can currently rent a 1 bedroom apt there for $1,750/month, with the first month free. That's a pretty middle of the road price for the neighborhood these days, though it's pretty cheap by NYC standards. I think the interior of the apartment is not the best looking, but it's in a big building and they allow pets.
I did find an old 1939-1941 tax photo of the building that used to be there, which was built in 1901.

The old building looks like it was 2 stories, with a basement with windows that start at the level of the sidewalk. There's a brick stoop of 3 steps that leads up to the front door, which looks really cool: it's like a double door that opens in the center, has windows inset in them, and some nice octagonal  molding. There's a driveway in the side, with a garage behind it, which I suspect maybe held carriages or horses or something before cars were popular.
The building is continually described as a shack, but it looks nice in the 1940 picture. I think that they likely added the details of it being rundown to add to the ambiance of the ghost story.

So let's go back to 1934, when this story took place.

There's a book called New York City Ghost Stories by Charles J. Adams III, which was published in 1996, that has a chapter on this story. He seems to draw mostly from the NYT's accounts of the hauntings.
I found the two November 1934 articles that it cites:

POLICEMEN'S QUEST FOR GHOSTS FUTILE: Three Carloads Go to Astoria's 'Haunting House' Only to Get a Cold Reception. New York Times (1923-Current file); Nov 22, 1934; ProQuest Historical Newspapers: The New York Times with Index

GOLD GHOST WALKS IN ASTORIA HOUSE: Psychic Expert, Called to Old … New York Times (1923-Current file); Nov 21, 1934; ProQuest Historical Newspapers: The New York Times with Index pg. 21
The articles are written somewhat sensationally, and it talks about the woman's "police dog" which NYC Ghost Stories says was a German shepherd.
NYC Ghost Stories says a NYT article that I couldn't find described the house as "huddled in the growing dark like some sinister prehistoric monster." However, I found part of that article paraphrased in a syndicated piece printed in the January 1, 1940, issue of the Standard-Speaker in Hazleton, PA.

This article is interesting to me because it shows the sensationalism that crept into the story to make it interesting news copy. After all, supposedly in 1937, Carrington disavowed the haunting, and here a news service is digging up the story again and embellishing it. The article says:
"In a certain street in the Borough of Queens in the City of New York, there is a century-old house reputed to be haunted by poltergeists–the German name for ghosts with a mean disposition and a bad temper; spooks that would just as soon crown you with a flat-iron as look at you."
So, first, that's kinda a funny description of poltergeists. Second, it says the house is a century-old, which is not true. Since it was built in 1908, it was only 32 years old in 1940.
Then it describes a reporter being sent to "this house in Queens, haunted by such totalitarian spooks. He arrived just at dusk. The setting was perfect for a ghost story. Sagging and weather beaten, badly in need of paint, it huddled in the growing dark like some sinister prehistoric monster. The porch was warped. Loose boards creaked under the tread. The Bell sounded deep and hollow somewhere inside. The door opened about two inches and a gray old face, barely distinguishable in the old gloom, and partly hidden by tangled gray hair, peered out. A big shepherd dog growled somewhere behind the old woman's skirt. When the reporter said he had come from Dr. Carrington, the door opened a little wider and he was admitted into a dark hall. No lights anywhere. He was led into the front room, where furniture, oddly shaped and grotesque in deep shadow, seemed to crowd in upon him and the old woman."
The woman then begs the reporter not to use her name or mention the street name, and the reporter asks her if the story is true, and then the woman nods, "her old eyes wild with fear." Then, basically, it gets dark, she doesn't turn on the lights, and the reporter leaves and the woman locks the door after him. But it's written in a way to sound really sinister.
So there are a few things wrong with this story. One is that the building, based on the 1940 tax photo, looks like it's a sturdy brick building, like many buildings around here built around that time are. It looks not unlike a building I used to live in that was about the same size and built in the early 1910s, which is has a brick exterior that is in great condition today. So if it's brick, how can it be sagging and in need of paint? Also, the tax photo shows a stoop, but no porch. Either 1) the address I found in an article for this house is incorrect, or 2) the house's appearance was made up and exaggerated for effect. My guess is that the second is more likely.
The article also had a very dramatic description of what happened in the house: "the little old woman was going about her affairs on the lower floor of the house, her big German shepherd dog at her heels. All at once something–something–lifted the dog six or seven feet in the air and slammed it back to the floor with terrible force. As it lay there whimpering, unable to get up, the old woman knelt down on her knees by its side. She found that both its hindlegs were broken. Six weeks later an invsible malevolence lifted the little old woman off her feet and violently hurled her to the floor, breaking her left leg and left arm."
The article doesn't mention the Sicilian man at all, the gold in the cellar, or other parts of the haunting that other articles mention, which makes me think even more that this one is mostly highly embellished/somewhat fictional.

But to return to the 1934 NYT article I was able to find, that described three carloads of cops showing up at the house at 9 am. It also mentions that the house was "an ancient mansion" and it mentions the "sagging boards of the porch" though the article is embellished enough that it seems like that could just be a creative flourish. Though in another 1934 NYT article, I also saw the house described as a 100 year old frame house.

But basically, the cops said they'd read about the case in the newspaper, and had heard that she dug up the cellar. NYC Ghost Stories claims that the cops visited not to investigate the ghost story, but because they didn't have a permit to dig for gold in the cellar.
The cops asked about the pit, which had supposedly been dug 20 feet deep and 10 feet wide, in the search for gold. The old woman denied everything and said there had been no ghost, and Carrington had never visited. She said she had the hole dug to have a cool place to store vegetables during the summer.
They went to the basement and "encountered great mounds of earth that had been taken out of the pit. There were large boulders that had obviously been lifted out with back-breaking effort. And then, finally, there was the pit itself, a deep, yawning hole. All around the inner walls of it were huge plants, apparently used for shoring. Near by was a pail and a shovel, as if the digging were either still in progress or only recently abandoned."
Then it describes how a reporter who had come along with the cops "stopped dead in his tracks, startled. 'There's a man hanging from that beam,' he said, pointing."
Apparently "'the man' was only a curious mannikin made of accordion tissue. No one explained THAT, not even the woman proprietor. She and the growling dog stayed upstairs."
The cops continued going through the basement, and encountered a tunnel, obviously of great antiquity. This, it is understood, was originally a passageway leading from the old house to a near-by church which has long since been torn down."
That detail is really interesting to me, because if there was supposedly gold hidden in your basement, you'd probably think it'd be hidden in the already existing tunnel, not randomly under the floor?
The cops questioned the woman some more, and she eventually admitted that Carrington had visited, but she claimed there were no ghosts. The cops then demanded that she have the hole filled in, because it could damage the foundation of the house.
When the NYT contacted Carrington for a statement, he said that the American Psychical Research Institute had no connection to the investigation–he said it was a personal investigation. The way he said it made it sound like the investigation had happened a while before, maybe even years before? So that's sort of interesting. I guess the story took a while to get out.

Carrington basically then said that he wasn't able  to do a proper investigation because the owners wanted it to be conducted under "absolute secrecy" so it sounds like he wasn't able to confirm or deny the hauntings. He did mention that several mediums who he brought, who hadn't been told about the supposed gold in the basement, all confirmed that there was gold buried beneath the house.

But apparently Carrington and his wife had visited the home 3 times to investigate, and at least according to the NYT, "Nothing that occurred during the visits of the Carringtons indicated that the forces behind the tricks that disturbed the household were of human origin. They were unable to explain the happenings."
The closing line of The Brooklyn Times Union (Brooklyn, New York) · Thu, Nov 22, 1934 · Page 8 says: "Whether there is gold or ghosts in the Astoria home will probably remain a mystery because Mrs. Sheehan's big police dog does not like visitors."
Sources consulted RE: Haunted House in Astoria (and the Haunted Astoria series)
Books consulted RE: Haunted Houses in Astoria
Old roads from the heart of New York : journeys today by ways of yesterday, within thirty miles around the Battery by Sarah Comstock
History of Queens County, New York, with illustrations, portraits, & sketches of prominent families and individuals (1882)
New York city guide; a comprehensive guide to the five boroughs of the metropolis: Manhattan, Brooklyn, the Bronx, Queens, and Richmond by Federal Writers' Project (N.Y.)
Queens Borough; being a descriptive and illustrated book of the borough of Queens, city of Greater New York, setting forth its many advantages and possibilities as a section wherein to live, to work and succeed … Issued by the Manufacturing and industrial committee of the Chamber of commerce of the borough of Queens; by Chamber of Commerce (Queens, New York, N.Y.); Willis, Walter I., comp 1913
Illustrated history of the borough of Queens, New York city by Skal, Georg von, b.1854; Smiley, F. T., publishing co., New York city, comp. [from old catalog] 1908:
Portrait and biographical record of Queens County (Long Island) New York by Geoffrey Chapman Publishers (1896)
The Kidnapping Club: Wall Street, Slavery, and Resistance on the Eve of the Civil War by Jonathan Daniel Wells
Articles RE: Haunted House in Astoria
POLICEMEN'S QUEST FOR GHOSTS FUTILE: Three Carloads Go to Astoria's … New York Times (1923-Current file); Nov 22, 1934; ProQuest Historical Newspapers: The New York Times with Index pg. 12
GOLD GHOST WALKS IN ASTORIA HOUSE: Psychic Expert, Called to Old … New York Times (1923-Current file); Nov 21, 1934; ProQuest Historical Newspapers: The New York Times with Index pg. 21
The Brooklyn Daily Eagle (Brooklyn, New York) · Thu, Nov 22, 1934 · Page 24
The Brooklyn Daily Eagle (Brooklyn, New York) · Sun, Jul 11, 1937 · Page 8
Brooklyn Times Union (Brooklyn, New York) · Thu, Nov 22, 1934 · Page 8
POLICEMEN'S QUEST FOR GHOSTS FUTILE: Three Carloads Go to Astoria's … New York Times (1923-Current file); Nov 22, 1934; ProQuest Historical Newspapers: The New York Times with Index
Standard-Sentinel (Hazleton, Pennsylvania) · Mon, Jan 1, 1940 · Page 6
Mower County Transcript (Lansing, Minnesota) · Thu, Feb 12, 1874 · Page 1
New-York Tribune. November 23, 1858
"Another Hanted House in Astoria" The Evening Post.. November 23, 1858
"It was a White Horse And something that Looked like a Red-headed Ghost Leading it." June 28, 1888 Brooklyn Times Union
New York Daily Herald (New York, New York) · Thu, Jan 29, 1874 · Page 8
The Brooklyn Daily Eagle (Brooklyn, New York) · Thu, Jan 29, 1874 · Page 3
POLICEMEN'S QUEST FOR GHOSTS FUTILE: Three Carloads Go to Astoria's … New York Times (1923-Current file); Nov 22, 1934; ProQuest Historical Newspapers: The New York Times with Index pg. 12
GOLD GHOST WALKS IN ASTORIA HOUSE: Psychic Expert, Called to Old … New York Times (1923-Current file); Nov 21, 1934; ProQuest Historical Newspapers: The New York Times with Index pg. 21
The Brooklyn Daily Eagle (Brooklyn, New York) · Thu, Nov 22, 1934 · Page 24
The Brooklyn Daily Eagle (Brooklyn, New York) · Sun, Jul 11, 1937 · Page 8
Brooklyn Times Union (Brooklyn, New York) · Thu, Nov 22, 1934 · Page 8
Brooklyn Times Union Sat Sep 4 1869
Another Haunted House in Astoria. Evening Post (published as The Evening Post.) (New York, New York)November 23, 1858
The Brooklyn Daily Eagle Sun Jul 18 1886
The Brooklyn Daily Eagle Wed Dec 27 1893
Brooklyn Times Union Sat Mar 7 1925
Brooklyn Times Union Thu Nov 22 1934
The Brooklyn Daily Eagle Sun Jul 11 1937
The Brooklyn Daily Eagle Thu Nov 22 1934
The Courier Fri Feb 2 1900
Image 18 of The sun (New York [N.Y.]), January 14, 1900
Evening Post published as The Evening Post. November 23 1858
New York Tribune published as New-York Tribune. November 23 1858
Brooklyn Times Union Mon Oct 25 1909
The New York herald (New York, N.Y.), February 13, 1921, (SECTION 6)
Brooklyn Times Union Thu Jun 28 1888
GOLD GHOST WALKS IN ASTORIA HOUSE: Psychic Expert, Called to Old … New York Times (1923-Current file); Nov 21, 1934; ProQuest Historical Newspapers: The New York Times with Index pg. 2 
POLICEMEN'S QUEST FOR GHOSTS FUTILE: Three Carloads Go to Astoria's … New York Times (1923-Current file); Nov 22, 1934; ProQuest Historical Newspapers: The New York Times with Index pg. 1
The evening world (New York, N.Y.), December 30, 1889, (EXTRA 2 O'CLOCK)
The Appeal Sat Feb 24 1900
The Inter Ocean Sun Jan 21 1900
The Evening World Wed Nov 29 1893
The Brooklyn Daily Eagle Thu Apr 19 1928
The Tonganoxie Mirror Thu Jul 19 1883
Reading Times Mon Jan 20 1896 The Brooklyn Daily Eagle Sun Nov 8 1885 (1)
The evening world (New York, N.Y.), December 30, 1889, (EXTRA 2 O'CLOCK) https://www.loc.gov/resource/sn83030193/1889-12-30/ed-1/?sp=3&q=astoria+ghost&r=-0.026,0.482,0.453,0.19,0
The times (Washington [D.C.]), December 19, 1897: https://www.loc.gov/resource/sn85054468/1897-12-19/ed-1/?sp=8&q=astoria+ghost&r=0.109,0.598,0.884,0.371,0
Image 18 of The sun (New York [N.Y.]), January 14, 1900: https://www.loc.gov/resource/sn83030272/1900-01-14/ed-1/?sp=18&q=astoria+ghost&r=0.489,0.945,0.683,0.365,0
Image 8 of New-York tribune (New York [N.Y.]), January 7, 1919: https://www.loc.gov/resource/sn83030214/1919-01-07/ed-1/?sp=8&q=astoria+sanatorium&r=0.385,0.216,0.487,0.205,0
Image 7 of The sun (New York [N.Y.]), February 17, 1919: https://www.loc.gov/resource/sn83030431/1919-02-17/ed-1/?sp=7&q=astoria+sanatorium&r=0.569,0.553,0.276,0.116,0
Image 10 of New-York tribune (New York [N.Y.]), February 10, 1906: https://www.loc.gov/resource/sn83030214/1906-02-10/ed-1/?sp=10&q=astoria+sanatorium&r=0.719,0.853,0.417,0.223,0
Image 4 of New-York tribune (New York [N.Y.]), September 30, 1905
Image 21 of The New York herald (New York, N.Y.), May 27, 1921: https://www.loc.gov/resource/sn83045774/1921-05-27/ed-1/?sp=21&q=astoria+sanatorium&r=0.342,0.678,0.311,0.166,0
Image 16 of New-York tribune (New York [N.Y.]), October 5, 1904: https://www.loc.gov/resource/sn83030214/1904-10-05/ed-1/?sp=16&q=astoria+sanatorium&r=0.323,1.204,0.323,0.173,0
Brooklyn Times Union (Brooklyn, New York) · Thu, Nov 22, 1934 · Page 8: https://bplonsite.newspapers.com/image/576215460
The Brooklyn Daily Eagle (Brooklyn, New York) · Sun, Jul 11, 1937 · Page 8: https://bplonsite.newspapers.com/image/52695146
The Brooklyn Daily Eagle (Brooklyn, New York) · Thu, Nov 22, 1934 · Page 24: https://bplonsite.newspapers.com/image/59991092
https://www.qgazette.com/articles/pages-from-the-long-island-star-journal-9/
Image 18 of The sun (New York [N.Y.]), January 14, 1900: https://www.loc.gov/resource/sn83030272/1900-01-14/ed-1/?sp=18&q=astoria+ghost&r=0.555,0.033,0.321,0.148,0
Buffalo Morning Express and Illustrated Buffalo Express Tue Nov 13 1894
Websites consulted 
https://notjustopera.com/steve/vital/nyctaxphotos.php?year=1939-1941&borough=&number=30-35+&street=31st+Street&block=&lot=

https://nycma.lunaimaging.com/luna/servlet/detail/NYCMA~9~9~126332~953053:3035-31-Street?sort=borough%2Cblock%2Clot%2Czip_code
https://bplonsite.newspapers.com/image/576215460 Downloaded on Jun 1, 2021

https://en.wikipedia.org/wiki/Hereward_Carrington

Carrington's Books: https://archive.org/search.php?query=creator%3A%22Hereward+Carrington%22

https://www.gutenberg.org/ebooks/author/5832

https://www.dnainfo.com/new-york/20161028/prospect-lefferts-gardens/creepy-halloween-bridewell-prison-van-cortlandt-manor-astoria-willowbrook/

"The So-Called 'Kidnapping Club' Featured Cops Selling Free Black New Yorkers Into Slavery," Smithsonian Magazine: https://www.smithsonianmag.com/history/so-called-kidnapping-club-featured-new-york-cops-selling-free-blacks-slavery-180976055/
https://crimereads.com/the-kidnapping-club-that-terrorized-african-americans-in-19th-century-new-york/
https://en.wikipedia.org/wiki/Richard_Riker
https://nyslavery.commons.gc.cuny.edu/dating-the-start-and-end-of-slavery-in-new-york/
https://www.rikerhome.com/press/li-press-1968_large.htm
https://www.geni.com/people/David-Provoost-II/6000000002766404071
https://en.wikipedia.org/wiki/William_Provost
https://nycemetery.wordpress.com/2021/01/02/jones-woods-cemeteries/
https://digitalcollections.nypl.org/items/510d47e1-0c20-a3d9-e040-e00a18064a99
Los Angeles Herald, Volume 33, Number 108, 17 January 1906 https://cdnc.ucr.edu/?a=d&d=LAH19060117.2.18&e=——-en–20–1–txt-txIN——–1
https://en.wikipedia.org/wiki/U_Thant_Island
https://www.atlasobscura.com/places/u-thant-island
Records of enslaved people in Newtown, Queens: https://nyslavery.commons.gc.cuny.edu/search/?appSession=5MCUK448ECO579156B8UL5N69FD4FP9HR01OXX509Z67L48DL4CAXL8EEI52U669I1O38XF12FE61JXWM4Y10N2Z9JAN9LHJU8BN2285018P4549838QC2RQ2L4EH2QX
https://en.wikipedia.org/wiki/James_A._Garfield#Assassination
http://collections.mnhs.org/MNHistoryMagazine/articles/33/v33i01p029-034.pdf
https://kellykazek.com/2018/06/25/bet-you-didnt-know-about-this-haunted-american-castle/
https://time.com/96533/thieves-break-into-james-a-garfields-tomb/
https://en.wikipedia.org/wiki/Emanuel_Swedenborg
https://newtownpentacle.com/2009/06/13/a-big-dig-in-queens/
https://www.pbs.org/wnet/african-americans-many-rivers-to-cross/history/who-really-ran-the-underground-railroad/
https://www.6sqft.com/15-underground-railroad-stops-in-new-york-city/
https://nyslavery.commons.gc.cuny.edu/
https://nyslavery.commons.gc.cuny.edu/search/?appSession=1WXJ2370QHI6H9C815459UHS4F9AVG7ZNZ5RH7T39B21KWP081R95709VQVLNQPWX8M9A7IO8M3W22FY550M360BW077FZ21H52A90IQ93SZZS0A870A6XT8EJ4V78I8
https://www.6sqft.com/search-over-35000-records-of-slavery-in-new-york/
https://www.6sqft.com/before-nycs-slave-market-freedmen-from-africa-were-allowed-to-own-farmland/
https://www.6sqft.com/in-the-1700s-there-was-an-official-location-for-buying-selling-and-renting-slaves-on-wall-street/
https://upload.wikimedia.org/wikipedia/commons/5/5e/1873_Beers_Map_of_Astoria,_Queens,_New_York_City_-_Geographicus_-_Astoria-beers-1873.jpg
https://oana-ny.org/wp-content/uploads/2016/01/old_astoria_map_1873_bg-1024×666.jpg
https://commons.wikimedia.org/wiki/File:1873_Beers_Map_of_Astoria,_Queens,_New_York_City_-_Geographicus_-_Astoria-beers-1873.jpg
https://shop.old-maps.com/new-york/towns/kings-queens-cos-ny-1859-town/astoria-new-york-1859-old-town-map-custom-print-queens-co/
https://cdn2.bigcommerce.com/n-zfvgw8/wkatj7/products/109812/images/126869/LongIslandCity_Astoria_MiddleVillage_1873_web__84173.1548088614.1280.1280.jpg?c=2
https://www.mapsofantiquity.com/store/Antique_Maps_-_United_States/Northeast/New_York/Long_Island/Astoria,_New_York,_verso_Woodside,_Maspeth,_East_Williamsburg,_Newtown/inventory.pl?id=NYO016
https://sourcebooks.fordham.edu/medny/astoria.jpg
https://sourcebooks.fordham.edu/medny/halsall7.asp
https://forgotten-ny.com/2002/02/astoria-necrology/
https://forgotten-ny.com/2002/02/astoria-necology-continued/
https://cdn6.picryl.com/photo/1903/12/31/queens-vol-2-double-page-plate-no-30-part-of-ward-two-newtown-trains-meadow-6c7e10-1600.jpg
https://www.qchron.com/qboro/stories/you-ain-t-afraid-of-no-ghost-we-ll-see-about-that/article_010ee09d-001f-5505-a643-147da790ecbf.html
Don't miss past episodes: