Ghosts of Nay Aug Park and the Lackawanna Station Hotel (Haunted Scranton)
A dive into some of Scranton's haunted locations, including the Lackawanna Station Hotel and Nay Aug Park. Plus, a haunted real estate listing.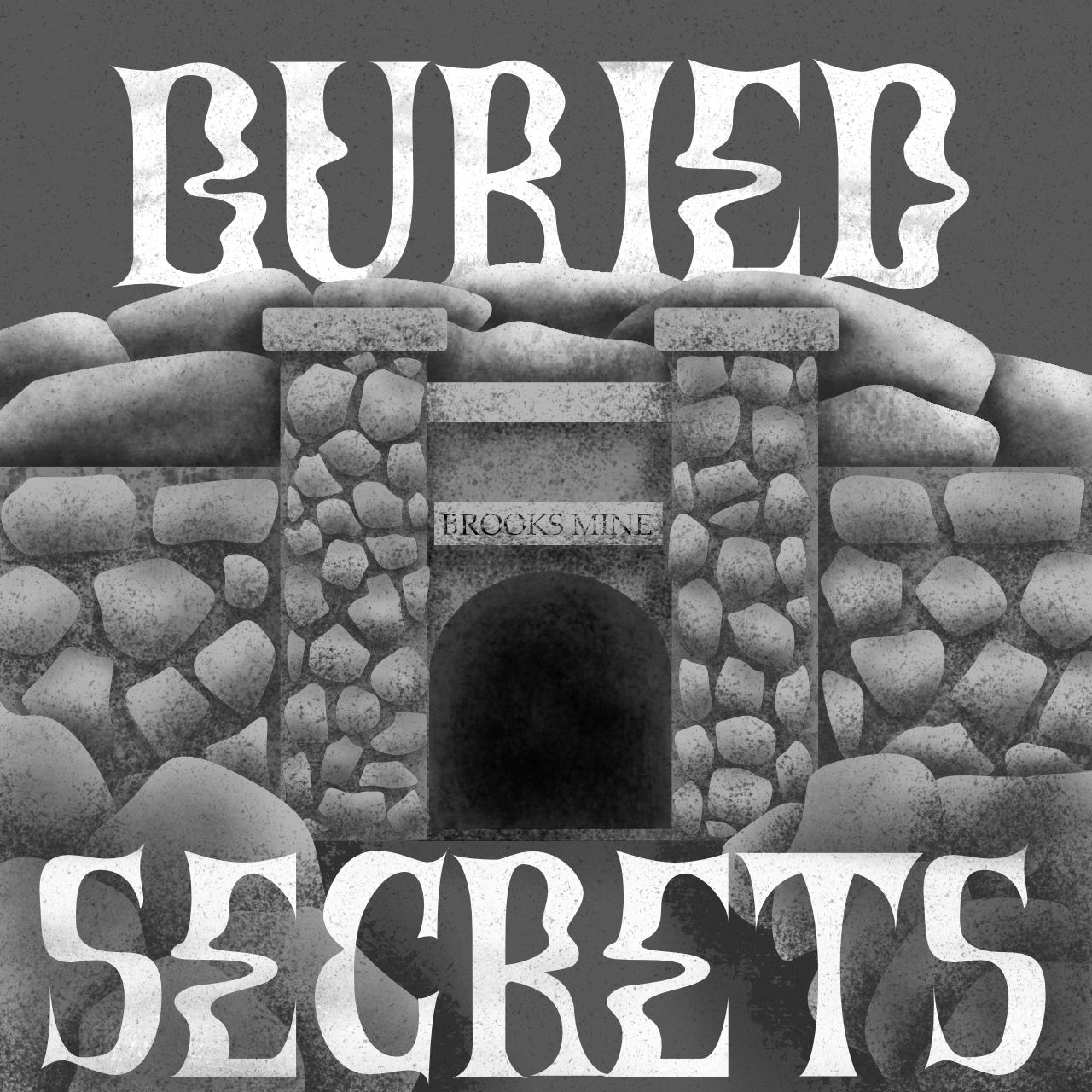 A dive into some of Scranton's haunted locations, including the Lackawanna Station Hotel and Nay Aug Park. Plus, a haunted real estate listing.
Highlights include:
two defunct amusement parks
ghosts that love to haunt minor league baseball players
a weird treehouse
a mine that was never used
one of the worst zoos in the US
Listen to the episode here or anywhere you listen to podcasts.
Check out the first episode in this series about Haunted Scranton.
Ghosts of Nay Aug Park and the Lackawanna Station Hotel Episode Script
DISCLAIMER: I'm providing this version of the script for accessibility purposes. It hasn't been proofread, so please excuse typos. (Especially because I use dictation software for a lot of my script writing!) There are also some things that may differ between the final episode and this draft script—some of this transcript may feel a bit incomplete. Please treat the episode audio as the final product.
Scranton's haunted history
In the last episode, I talked about my experience of spending a weekend in Scranton in early October of this year. I'd heard that Scranton was haunted, and boy did my experience bear that out.
Now I want to talk some more about some of the weird haunted sites and also just weird and forgotten history of Scranton. In this episode I'm going to talk about the haunted old train station/hotel that is supposedly one was haunted places in Scranton. I'm gonna talk about a really cool park that has housed two separate defunct amusement parks, a defunct zoo, and now currently still has a model coal mine and also in recent decades has gotten a cool covered bridge in a treehouse. I want to talk about haunted Museum. And I also want to talk about a few other things. I found some fun articles while I was doing research about haunted Scranton, which deal a little bit more with some haunted homes in the area. So, I thought that would be a fun place to start out.
So, let's start out with some haunted houses.
Wilkes-Barre/Scranton ranks no. 1 in real-life 'haunted' houses By Mizenko, Melanie, Times Leader, The (Wilkes-Barre, PA), Oct 13, 2016:
Lawnstarter.com, a website which covers various issues related to landscaping, gardening and home care, has named the Scranton/Wilkes-Barre metro area number one for real-life 'haunted' houses.
For Lawnstarter.com, haunted means old and vacant. That's the data the website used -- the U.S. Census Bureau's 2015 American Community Survey about the number of homes built before 1940 and the number of vacant homes.
John Egan, editor-in-chief of Lawnstarter, said the site's blog entity looked at 259,918 homes throughout Luzerne and Lackawanna Counties.
According to Lawnstarter, older homes and vacant homes have a perceived, if not actual, chance of being haunted.
The investigation showed the two counties have 96,993 homes built in 1939 or before, for a percentage of 37.3. The number of vacant homes in the region is 38,718 -- or 14.9 percent.
"When we were done crunching the numbers, it turned out that Scranton/Wilkes-Barre has the most potentially haunted houses on a percentage basis among the 100 largest metro areas in the country," Egan said.
Scranton/Wilkes-Barre ranks ahead of metro areas, including New York City and New Orleans.
RE: a home in Dunmore, a town next to Scranton:
Sellers host open house for haunted Dunmore home by: Falchek, David, Citizens' Voice, The (Wilkes-Barre, PA), Dec 30, 2013
The Beatles' songs and fresh-baked cookies lifted spirits during a "slightly haunted home" open house at 1217 Marion St., Dunmore, but not many visitors were buying the spooky tales.
The home received international attention after a Zillow.com real estate listing described occasional footsteps, faint screams and shadowy images in the Victorian home.
As with any open house, visitors were concerned about issues such as closet space, the electrical system and the neighborhood.
Ann Bloom of Scranton dismissed the paranormal claims. She is in the market for a four-bedroom home. However, an antique rocking horse covered in a white sheet in the attic seemed unintentionally -- or perhaps intentionally -- creepy.
"At least it didn't start rocking on its own," she joked. Her daughters Abigail and Cecilia were not as ready to write off the possibility of a haunting, and after a while in the house, seemed ready to leave.
As Gene Terenzio Sr. of Lake Ariel reviewed the partial refinishing of the third floor, he called the alleged haunting "a bunch of crap." While he believes in evil spirits influencing people to do bad things, he doesn't think those spirits "make themselves known."
Owner Greg Leeson grumbles as much about inquiries seeking to formally confirm the haunting as those trying to challenge it. He portrays himself as a skeptic.
"People want to come through with a recorder and think they are going to catch a ghost," he said, noting he ignores or denies inquiries from "ghost hunters." He brushes off accusations that he's a desperate seller trying to draw attention to the home. He added the notes about the house as an afterthought, he said. Recently, he was interviewed by an Australian news outlet.
"I don't care what people may say, and they are entitled to their opinion," he said. "I suppose there are several explanations for what happened here."
For a skeptic, Leeson knows the paranormal lingo. When a visitor mentioned electronic voice phenomenon, or EVP, sounds emerging from background noise or static that resemble speech, Leeson said he heard them in the house. Their baby monitor occasionally carried sounds that seemed like someone trying to speak to their daughter.
They have a newborn son and a baby monitor back in use, but haven't noticed any EVPs, he said.
The Lackawanna Station Hotel
I mentioned this hotel last time, because I was in Scranton for a wedding and there is a block booked at this hotel, but I was procrastinating on booking my travel, so I wasn't able to stay at this hotel because the hotel was totally booked. But I believe this is the nicest hotel in Scranton, it's operated by Radisson, but it has a long history as a train station. And it is supposedly one of the most haunted places in Scranton. I didn't actually get to go inside the hotel, because as I mentioned in my last episode, my Scranton trip ended up being a little bit more low-key than I had planned, because I was exhausted from being up all night the first night I was there. But I was in a lyft that drove by the hotel, so at least got to see it from the outside. Anyway, the history of this hotel super fascinating, so let's get into it.

Main source for this bit: Haunted Scranton: After Dark in the Electric City by A.C. Bernardi

George Scranton, the founder of the Lackawanna iron and coal company (which built rails for the railroads), built the Leggett's Gap Railroad. Later, the railroad merged with the Delaware and Cobbs Gap Railroad, creating the Delaware, Lackawanna, and Western Railroad Company (DL&W)
the DL&W was the first railroad that went to the area and brought the rest of the country the iron and coal that Scranton produced. By the early 1900s, four major railroads transported goods and passengers throughout the area, so they needed to build a large train station.
They built the new station at 700 Lackawanna Ave., about seven blocks east of the old station, which was a lot smaller, and was located at the corner of Lackawanna and Franklin Avenue
the building is six stories and was built in the Beaux-Arts style in 1908. (Originally, it was only five stories, but in the 1920s, they added a 6th floor for additional office space)
the station only took 14 months to build, and it cost $600,000 ($21 million today)
the building is made of brick and steel, with concrete floors and partitions. The exterior is faced with Indiana limestone, and the façade has an 8-foot-wide bronze clock that is located between two carvings of large eagles
when they got rid of the railroads, the building fell into disrepair and was closed in January 1970. In December 1977, they started renovating the building, and then it really opened in 1983 as a hotel. In 1995 it became the Radisson Lackawanna station hotel. They preserved a lot of the original features.
used to, the hotel tried to hide the ghost stories, but now, possibly because ghost stories are so popular and legend tripping is so popular, they let it be included in newspaper articles and allow the local ghost walking tour to go to the hotel
during World War I, the basement was a morgue for dead soldiers, whose bodies were on the way to their final resting places. Supposedly this area is haunted by a young boy who wears a top hat. Staff and visitors have seen the boy, but no one really knows who he is, and the boys too young to have fought in World War I. Some people think that maybe the boy died in some other way, and his body was being brought back to his hometown via train and was temporarily being stored there.
Guests say that the sixth floor is the most active of the upper floors. Some people say they have been visited by a Black bellhop, who asks them if everything was okay and then disappears right in front of them. Some people think that maybe he was a previous employee who still makes his rounds. Other guests on the floor say that light switches have turned on and off repeatedly, and there have been extreme changes in temperature, usually freezing cold, with no obvious cause
in 2006, some minor league baseball players were in town for some games against the Scranton/Wilkes-Barre team. One of the players that he woke up at 2 AM, and the room was freezing cold, and he couldn't move. He said it felt like he was being held down by a force that he could not see for 20 to 30 seconds. He wasn't able to free himself by struggling. As soon as he was released, he turned on the lights and looked in the bathroom mirror and saw what seemed to be red claw marks on his forearms and biceps. He was so freaked out that he stayed up until his roommate came back from the bars that he had been out at.
During the same trip, at around midnight, several teammates were walking in the hallway on the sixth floor, and they saw a man who was leaning over the railing six floors over the dining room. He turned to the players he told him that he been killed in a car accident, and then his head spun around 360°, and they watched them fall over the railing and disappear in midflight. The players weren't drinking at the time, and they said they were telling the truth.
During another trip, two roommates were staying in a room, and one was in the bathroom using the sink and the lights turned off. He turned the light switch back on, and then it turned off again by itself. He was freaked out, so he called out to his roommate and said what happened. The other player turned the lights back on and they were both surprised to see the switch, by itself, flip on and off for about 10 seconds rapidly. They felt like something paranormal was going on and they had heard similar stories, so they asked the front desk to move them to another room
some former employees have also said that they think this floor is haunted, and other guests have had weird experiences too
one member of the Lackawanna Historical Society said that several years ago, he was at a high school reunion at the hotel, and he stayed in one of the rooms overnight. He awoke late at night to a freezing cold room, but he fell asleep again and nothing else seemed to happen at that time. But when he woke up again in the morning and washed his face, he saw that he had a black eye. He said he hadn't fallen or hit his face on anything the night before and no one had hit him. He thinks that he is attacked by a spirit, but the author of the book points out that it could have been a blood vessel rupturing near his eye by itself
there's only one known unusual death in the building, which happened during the renovation in the late 70s. A dead unhoused man was found in the building
From Philly Mag article:
I caught a snippet of a Dodgers-Red Sox game in August. Scully's voice still sounded like apple pie and a scoop of vanilla ice cream as he shared a little story about Red Sox starting pitcher David Price. When Price was in the Tampa Bay Rays' minor league system, he and a teammate had an experience in a hotel that spooked them something terrible, so much so that they booked another room elsewhere.
It was told for a quick chuckle in between batters, one of those front porch conversations you can only find during a baseball game. A Google search turned up the full story. Price and fellow pitcher Wade Davis played for the Durham Bulls in 2009, and a road trip brought them to Scranton to face the New York Yankees' Triple-A club. The Bulls were supposed to spend a few nights at the Radisson Lackawanna Station Hotel. Davis explained the rest to an MLB.com writer:
"We started hearing knocking on the door," Davis said, "but no one was ever there.
"We tried to get to sleep but it got really hot in the room. We turned the air conditioner to cool and it would go back to hot. Turn it down as cold as it could get, and it would turn up. Then we started hearing some weird noises, stuff out of the walls — can't describe them. Kind of like screams."
Well, by 7:30 the next morning, both Price and Davis were down in the lobby with suitcases packed. They checked out and checked into a Ramada down the street.
"That's how serious it was — we're never up at 7:30 after a game," Davis said. "But we sure were that morning. All the stuff that went on—_ not cool."_
Price claimed he didn't remember the nighttime disturbance, but Davis insisted the two men still discuss it. (Davis now pitches for the Kansas City Royals; a team spokesman tells me the pitcher is "not really interested in re-telling that story.") I was surprised that a pro athlete had been willing to put his name to a ghost story, given all the eye-rolls and ball busting it surely invited. But Davis wasn't the only one.
Ryan Tatusko (http://www.baseball-reference.com/register/player.cgi?id=tatusk001rya)** spent seven years bouncing around the minor leagues after he was drafted as a pitcher by the Texas Rangers in 2007. He played a couple of seasons on the Washington Nationals' Triple-A team, which often ended up in Scranton. "Stayed there quite a few nights," he tells me. "It is a creepy hotel." Tatusko is quick to note that he didn't have any personal brushes with things going bump in the night, but other teammates did. One described how he and his wife watched a glass slide across a table in the hotel and shatter when it hit the ground.
"We even had a coach so freaked out that he checked out of the hotel mid-road trip to stay in a different one," Tatusko says. "He said when he was walking to his room he saw someone coming [from] the opposite direction, so he just kind of shimmied to the side and said excuse me, and then when he looked behind him, there was no one there."
Tatusko can't remember the coach's name — it's been a few years — but the guy acknowledged that he'd had a few drinks before he ran into the guest who disappeared in the blink of an eye. "Before you even go to Scranton, everybody talks about the hotel, so everybody already has something made up in their minds and is already scared," Tatusko says. He might have a point — mind over matter, and all that. The Paranormal Activity film franchise was going strong around that time, too, so stories about unexplained disturbances were on the pop culture radar. But there are other anecdotes about players who encountered flickering lights and phantom staffers at the hotel. You wonder if grown men would really bolt from their rooms if there was nothing more here than whisper-down-the-lane tales. . . .
the article continues at the hotel bar:
Ah, what the hell. I ask Marie if she's ever had any ghostly encounters here. She hasn't. I talk with her manager, Amanda Kluxen, who acknowledges that a young bartender was left plenty unnerved by a pair of experiences she had a few years ago. One involved an older man who peeked his head into the bar when the bartender was wrapping up her shift. She looked up, and he vanished. He was nowhere to be found outside. "She was kind of rattled," Kluxen says. Another time, the woman was in the basement and claimed she heard a child screaming from somewhere nearby. "So she ended up running out of the basement," Kluxen says, trying to move the conversation along as politely as possible.
Additional sources:
Nay Aug Park
This is a really beautiful park in Scranton. The name apparently means "noisy brook" in a native language, though I haven't been able to confirm which one. But I think the area was inhabited by the Munsee Lenape. So my guess is that it would be in the Munsee dialect, but I'm not sure.
there is this beautiful river that runs through Nay Aug Park, Roaring Brook. It flows through the gorge and there's a waterfall and it's really cool looking. There are several places nowadays are you can look out at the brook, from below and above, and the park has some really nice walking trails and easy hiking trails. It also has some interesting stuff like a covered bridge, a model mine, a treehouse, now defunct zoo, and a pool that has seen better days and is currently filled in, and an old amusement park. It definitely has Central Park vibes
And that makes sense, because as I mentioned this last time, the park was designed by Frederick Law Olmsted, who laid out Central Park.
Nay Aug Park was built in 1893
The park is supposedly haunted by the ghosts of people who died swimming in the gorge that is in the park. There is a river with some rapids in a waterfall and I can imagine why that would be dangerous, for sure.
Now, I haven't found so many stories of hauntings in the park, though after I talk about the park itself, I will talk about the museum that's located in the park that has some stories of hauntings. But let me tell you, that park felt pretty haunted to me. Obviously, this is just vibes based, so take it with a big grain of salt, but the park felt beautiful and it's vibe is kind of right on that line between feeling almost enchanted and haunted, you know. Of course, when I visited, the leaves were starting to change in it was kind of gloomy and drizzly the first day, and then when I went back couple days later it was brighter. But it felt extremely peaceful but also very heavy, is maybe the word I'm looking for? It felt like there was a weight there. And maybe I'm just thinking of and observing the weight of history, because the park had a long history even just in his lifetime as a park, which I'll talk about next. But I don't know, there's this part of me that's like, maybe it's haunted by more than its own history. Though I didn't have any specific paranormal experiences in the park itself.
Gorge/waterfall height, plus other good background info: http://americanbyways.com/destination/nay-aug-falls/mo0re
Brooks Model Mine
One of the most interesting things that I saw when I visited the park was a mine. I mentioned in the last episode that Scranton was made very wealthy through coal mining, and it was considered I think the anthracite capital of the world for basically the second half of the 19th century.
So, because of that part of Scranton's history, in 1902, still at the height of coal mining in the area, a banker named Reese Brooks, who had come out of the coal mining industry, built a model mine. It was never used for commercial mining, but it is a 150-foot-long mine and there is a real coal deposit in there.
The mine is right next to the Everhart Museum, and it's near a couple other interesting historical items. There are some carts that I think are kind of like the carts that minors would put coal in, and they be brought out of a mine. And it is also near an old streetcar trolley which is in a sort of cage right next to the mine.
The story of this model mine kind of follows the story of a lot of things in Scranton. It was built during Scranton's glory days, and it closed in 1975. And it hasn't really been open since. My understanding is that it is currently being restored by a group in the area and the plan is to reopen it to people and see what coal mining was like. (There is a coal mine tour elsewhere in Scranton, which I wasn't able to do because they did not allow backpacks and I was coming straight from the airport so I had my backpack with me, but still, coal mining was important of the area's history that it makes sense that there should be this model mine that would be open to the public as well.) It sounds like the plan is to open the mine again for tourists in the spring, so pretty soon.
But I was just so charmed and intrigued by this mine. I feel like this is the strangeness of Scranton, like there's things that you wouldn't really see anywhere else — at least not anywhere else that I go — that are just there and are just little reminders of the area's history. Maybe it's because I live in New York City, where real estate is so expensive and everything is so overdeveloped, but so much history in that be getting torn down here, so it's so fascinating for these little forgotten pockets of history to appear other places.
https://www.thetimes-tribune.com/news/renovation-work-goes-on-at-scrantons-brooks-mine/collection_b0146869-63af-5499-a1af-c2e82e2361a4.html
Scranton's Luna Park
There was an old amusement park right near Nay Aug Park called Luna Park that was around for about 10 years, from 1906 to 1916. If you're into New York City history, you might remember that Coney Island once had a Luna Park, I believe the amusement park that still there is called Luna Park, though it's very different from the old one. But this Luna Park had nothing to do with the New York City one. It sounds like there were a number of Luna parks, including one in nearby Carbondale Pennsylvania, which was popular as well. The creator of Scranton's Luna Park opened one in Pittsburgh and one in Cleveland a little earlier, in 1905, and then in 1906, they opened this Scranton location, a Washington DC location, and Indianapolis location, and then in 1907, they opened one in Mexico City. They were all called Luna Park and featured vaudeville, circus acts, a dance hall, and different exhibits. Scranton's Luna Park was built for $300,000 in 1906, which is like $8.3 million in today's dollars.
Luna Park was considered a "trolley park" which is a term I hadn't heard before, but I guess starting in the 19th century, picnic areas and recreation spots in general would open at the end of streetcar lines in big cities. The idea here was that they would give people a reason to ride streetcars during the weekend, even when they weren't commuting. Coney Island was an example of this - in the 1820s, there was a horse-drawn streetcar line that brought people there. And then eventually it turned into an amusement park, and amusement parks became more of a thing. And apparently by the early 20th century, there were tons of trolley parks and amusement parks which were, like Scranton's, inspired by Coney Island's amusement parks. And these parks were really popular up through the 1920s. At least according to Wikipedia, the reason for the popularity of these parks was that people didn't have to work as long hours as they use to, I assume because labor unions were more of a thing and workers were getting more rights, and at the same time, people had more disposable income because they were being paid a more fair wage. But then, the villain of any story appeared - the car, and as cars became more popular, people weren't as interested in trolley parks in urban areas, in large part because they didn't have parking. But then amusement parks in general had a big decline during the Great Depression anyway. Interestingly, Wikipedia lists the trolley parks are still in operation: it lists 15 of them, and five of those are in Pennsylvania, so I just thought it was interesting that so many of them that still remain are in PA.
Anyway, Scranton's Luna Park was one of these trolley parks. If you're into the aesthetics of old amusement parks, as I am, it's worth googling Scranton Luna Park because there are some awesome old postcards you can see online that show what it used to look like. One thing I really like is the front entrance was like this arched walkway with a crescent moon up on top and he would walk through that up onto this long bridge that reminds me a lot of the treehouse that is in Nay Aug Park now. I have no idea if it was an inspiration, but has a really similar vibe, even though the treehouse is very rustic looking whereas Luna Park looked very cool and modern for 1906.
The plan was for Luna Park to have several sections. The first one would be a part of the roaring Brook that was dammed and would be used for boating and swimming and stuff. Then the second part would have a sort of log flume situation and a pool that would be called "the Lagoon." In the third section was a picnic pavilion.
There were all sorts of fun attractions — I don't know about you, but I just love a vintage amusement park and all of its silly attractions.

I know that in 1906, the park offered daily airship rides.

"Daily Flights in an Airship." Carbondale Daily News. 19 Jun 1906, Tue · Page 6

There was a scenic Railway, there were attractions called fun things like "Blarney Castle," "shades and shadows," "Temple of mystery," "Edisonia" (which is like a generic term for a attraction that exhibits Thomas Edison's inventions, like the phonograph, Vitascope, Kinetoscope, and that sort of thing.), "Trip to Rockaway," "Hale's tours of the world," and many other things.
This is a digression, and I might be really getting into some deep lore here, but if you've seen the 1948 Max Ophuls film Letter from an Unknown Woman, you'll be familiar with Hale's Tour of the World, because Joan Fontaine's character and whoever the male lead was go to an amusement park in Vienna and they ride on Hale's tour the world because it was a really common amusement park ride that basically simulated being on a train. It was really common amusement park ride in the very early 20th century. Basically, the people on the ride would not move, but there would be a panorama that would move around them and make it look like they were on a moving train. And there would also be a wind machine sound effects in the contraption would be rocking.
one of my favorite anecdotes from Luna Park was that there was an attraction called "Ford's ostrich farm," which opened in August 1909. And the attraction became so popular that crowd control became a big issue, because people would look at the ostriches for hours. They were completely transfixed by the ostriches. These are people after my own heart. I love birds. But I guess Ford was upset because someone accused his dog of attacking a messenger, so he closed his exhibit before the season ended, and that was a really big financial loss to the park, because it was such a popular attraction.

Unfortunately, the park fell upon hard times, as often happens in the stories of amusement parks. If you're a longtime listener, you might remember the crystal palace episodes I did back in 2020 or maybe early 2021, about the New York crystal palace, and if you have listened to those you might have a hint of some of the things that happen here. You know, financing issues (in Luna Park's case, rent was skyrocketing and the bank that had the parks cash deposits failed), and of course there was inconsistent attendance, and eventually, a fire.
In August 1916, there was a fire. They didn't know how it started. Some people said it was electrical, or from ashes that a railroad steam locomotive had dumped, but it was right near the place that incinerated the parks wastepaper, which had had one serious fire already, and also the building where the wastepaper was burned also contained a sign in paint shop where they stored flammable materials. The fire spread and burned all through the night and could be seen from miles away. They tried to build the park back up, but it just wasn't in the cards.
I guess there is still a few traces of the park, but there's apparently almost nothing left. We're talking like ruins and stones and cement left over from foundations, that sort of thing. It sounds like a nearby highway expansion as well as just 100 years passing have pretty much killed anything left of the park. But if you Google it, you can find some pictures of what is left.
It reminds me a little bit of the old attractions that were on top of Mount Beacon, in Beacon, New York, which I talked about in my ghost of Mount beacon episode. There used to be this really cool resort and casino and all the stuff up there and and there's basically just foundations left, like the biggest thing that's left standing there is just the powerhouse for the old railway that would take people up the mountain. (And, you guessed it, Mount Beacon's attractions were destroyed by a fire as well.)
Nay Aug Amusement Park
Then, in the 1950s, a new amusement park was opened in Nay Aug Park. It sounds like it was opened on a site that had been a dance hall in the 1930s and 1940s.
it had a wooden roller coaster, carousel, a miniature version of the Lackawanna Railroad, bumper cars, boats, arcade games like pinball and ski ball, and that sort of thing, and it existed until the 1990s.
There's not a ton of pictures or information about this newer amusement park, but I'll include links to some in the shownotes.
Nay Aug Park Zoo (defunct)
For a time, Scranton had its own zoo, which was located in this park. The zoo opened in the 1920s, and then was closed in the 1980s.

I found an article from 1983 called "Nay Aug: As Zoos Go, It's Not the Waldorf" that talks about it being placed on the Humane Society's top 10 list of "substandard zoos," meaning that it didn't "meet even one criterion of an acceptable zoological garden." At the time, the zoo had 119 animals--and it's housed in a small building.

Tyrone Daily Herald (Tyrone, Pennsylvania) · Fri, Aug 5, 1983 · Page 8 https://newscomwc.newspapers.com/image/10001754

After the zoo closed, there was a wildlife center that opened there in 2003. Supposedly in 2008, Time magazine called it the fourth most abusive zoo in America, though I read that on Wikipedia and there is no citation. That wildlife center closed in 2009. Since then, the zoo building has been used for nonprofit that I believe sprays and neuters feral cats in the area. And it's a beautiful building, though it's very small for zoo, but I'm glad they didn't tear down the building because it looks really cool.
I found this interesting article from 2009, around the time when the wildlife center was shut down, and I wanted to read a little bit from it because it had some interesting anecdotes about the zoo and kind of what happened to it.

OPINION: Follow jungle law Genesis fiasco bares a simple truth: Scranton unable to host wild animals at Nay Aug By: Kelly, Chris, Times-Tribune, The (Scranton, PA), Apr 12, 2009
The first time I visited the Nay Aug Park Zoo, it had been closed for more than a decade.
My tour guide was George Lowry, who spent 36 years there as superintendent of exhibits. George is a great character and an even better storyteller, and in the hour we spent rummaging the rusted bones of the facility, he did his best to recreate the place where he spent what he called the "happiest years" of his life.
I had never seen the bustling, vibrant zoo George remembered, and there were no obvious traces left. The place looked like an abandoned prison, haunted by ghosts too broken to moan. I couldn't imagine hardened criminals being housed there, let alone wild animals. . . .
George's eyes lit up when he talked about the zoo, and never more brightly than when the topic was Toni, the small, sweet-natured Asian elephant who became the final forlorn resident of a 70-year-old zoo that never grew up. When the Nay Aug Park Zoo opened in 1920, it was one of the best in the country. By the time attendance and funding deficits forced it to close in 1989, it was routinely rated among the worst.
Once a source of civic pride, the zoo became a malignant embarrassment to a city woefully unprepared for the future and stubbornly clinging to its past. The process that led to Toni's liberation from Nay Aug was protracted and painful. Despite the lack of other elephants and chronic arthritis worsened by the concrete floor of her small enclosure, a small but vocal group of citizens wasn't ready to let go of the last living link to their memories of the zoo and led a doomed petition drive to keep her here.
Old Pool
I mentioned earlier that the Roaring Brook was very dangerous to swim in and supposedly the park is haunted by some the people who drowned while swimming there. I assume that's why in 1909 the city built something called Lake Lincoln. It was basically a dirt-bottom pool that they dug out, and then in 1929 they added a concrete bottom and circulation system. And then in 1967, they built two new Olympic -sized swimming pools. The only reason why mention this is because now, when you visit, it seems that the pool has seen better days. When I visited, there was a water slide that went down into what just looked like a gravel field. It seemed that the pool has been filled in and I think — so I'm not sure – think that they are going to renovate and reopen the pool. But I'm not totally sure.
I did look it up when I was doing the research for this though and it sounds like the waterslide has been torn down since I visited. I was there around October 8, and I did this research October 28, and in that time, they demolished the waterslide. Apparently, there's a lot of confusion about whether they will rebuild the pool or not. But it sounds like they destroyed the slide because it needed to be repaired and the manufacturer went out of business, and they can't get parts to repair the slide.
I mention this mostly as just another example of the ways in which Scranton is haunted by a more prosperous past.
https://www.wnep.com/article/news/local/lackawanna-county/progress-on-nay-aug-pool-project-demolition-splash-pads-water-slides/523-e518b544-14ca-415b-bcc6-aea796d0af8b
Kanjorski Covered Bridge (2007)
When I think of Pennsylvania, I think of covered bridges. I don't know that they're a specifically Pennsylvanian thing, but they really feel that way to me. But basically, the idea is that back in the day, people would build wooden bridges, but they would rot because of exposure to the elements. So, they would only last maybe 20 years or so. But if you covered the bridge, it could last more than 100 years. So that's why there's still some pretty old covered bridges around.
However, the covered bridge in this park is actually from 2007. I'm just gonna touch I really quickly, because I wasn't able to find a lot of history on it, but it connects the two banks of Roaring Brook and it's really cool looking. Both days I went to the park, I stood on the bridge for pretty long time and looked down at the water. The view is great from the bridge, it's beautiful, and the first day I was at the park it was drizzly and starting to get dark and the lights came on the bridge and was very atmospheric. It really had a nice kind of cryptidcore aesthetic that I really appreciated.
Dave Wenzel Tree House (2007)
Like the covered bridge, the treehouse in the park is one of the coolest attractions but also has very little information about it online. It was also built in 2007, and it has some great views--it's located about 150 feet above the gorge. I know that the treehouse used to have some trees growing up around it that helped support it, but I think those trees have come down since then. I say that just based on looking at pictures, because in the older pictures there was a tree in the middle the treehouse, and when I went there was no tree in the middle the treehouse, and I had wondered why it was called the treehouse. (It was closed for a couple years while they made renovations.) I also read something that claimed that the treehouse had a hidden door, which is very cool, but which I didn't see while I was there.
It's really cool looking, it almost feels like something out of a fantasy novel. It's kind of rustic — it is wheelchair accessible, though, which is great — and it just has this awesome view of the whole surrounding area.